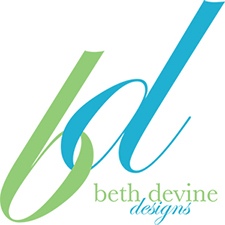 Boca Raton, FL (PRWEB) August 30, 2012
As the gift-giving season quickly approaches, many will soon begin their holiday shopping. Beth Devine Designs is making it easy to find great jewelry gifts while staying within a holiday budget this season by offering a selection of jewelry under 100 dollars. Included in the selection are customizable handmade earrings, necklaces and bracelets that shimmer with sparkling gemstones, crystal beads and freshwater pearls.
BethDevineDesigns.com is pleased to offer a selection of earrings, necklaces and bracelets that are perfect gifts and all priced under $100. Several of the favorite featured items include:
Long Teardrop Earrings – These are recent additions to the earring collection and have been very popular. They feature handmade sterling silver or 14k gold filled earring wires and your choice of sparkling Swarovski crystals, freshwater pearls or a choice of gemstones. With prices starting at just $39.00, theses are a perfect choice for those who like simple and elegant long earring styles.
Gemstone and Keshi Pearl Bracelets – Luminous white keshi pearls are paired with shimmering gemstones and make a beautiful bracelet gift. These are available with a choice of gemstones to suit every taste, including luminous rainbow moonstones, blue chalcedony and vibrant peridot. Prices start at $62.
Pearl Hoop Earrings – Stylish hoop earrings embellished with pearls to add a touch of classic elegance. Available in sterling silver and 14k gold filled, prices start at $54.
About Beth Devine Designs
Beth Devine has been designing jewelry for over six years and opened Beth Devine Designs in 2006. Since then, she has expanded her collection to also include a special line of handmade jewelry for brides and bridesmaids.
Beth Devine Designs is based in South Florida and offers a selection of handmade designer jewelry that includes over 250 pieces of elegant and wearable jewelry. Designed and impeccably handmade to last a lifetime, an array of materials are used, including natural gemstones, genuine Swarovski crystal beads, freshwater pearls, sea shells and coral. Metals used include either sterling silver or 14k gold filled.
All jewelry is handmade in the USA and usually ships in about 3 days. Free standard shipping is available on orders over $75 and complimentary gift boxes are available upon request. To view all of the great gifts available at Beth Devine Designs, please visit http://bethdevinedesigns.com/catalog/Great_Gifts-42-1.html.