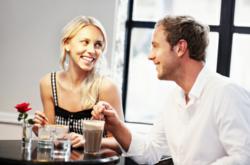 At JRetroMatch, having a matchmaker review the profiles, and making calls to members enables fraudulent profiles to be caught before they are visible to those dating online
New York, NY (PRWEB) November 23, 2011
As with most things in life, everything has its pros and cons, and online dating is no different. "Romance scams" as they have been termed, involve scammers trying to con and take advantage of those looking for love online. This could involve scammers using a stolen identity, stolen credit cards and fake photos. Due to the anonymity of the online world, they can even be scamming various people at the same time.
Statistics have shown that on many legitimate dating sites, one in ten profiles are fake (source: http://www.datingsitesreviews.com). In response, Jewish Dating Service JRetroMatch.com has produced a list of ways to identify scammers so that online daters will be aware of it, to prevent devastating consequences. Victims can be left crushed both emotionally and financially.
Sites, such as JRetroMatch, and its Orthodox Jewish Dating SawYouAtSinai partner site SawYouAtSinai.com, have the advantage of having more than 350 expert matchmakers facilitating and setting up its 30,000 members. Profiles are available to the matchmakers first, before they are matched and shown to other members. Having a matchmaker review the profiles, and making calls to members enables fraudulent profiles to be caught before they are visible to those dating online. Although JRetroMatch highly recommends that the Jewish singles independently investigate any person that they go out with, the site does look into members, and does selective reference-checking.
Here is some of the advice that JRetroMatch provides, and would be helpful to anyone dating online, in order to provide a safe and enjoyable experience.
Tips For Identifying A Scammer:
1. He/she asks to communicate on another e-mail service
2. He/she talks about "destiny" or "fate" within first instance of communication
3. He/she claims to have had a spouse who recently passed away
4. He/she asks for your address under the pretext the he/she will be mailing you a gift
5. He/she makes comments and asks questions that aren't appropriate
6. He/she makes a lot of grammar and spelling mistakes
7. He/she directly asks for money from you even though both of you have never met
8. He/she claims to be a US citizen but travels and has a job overseas
9. He/she tells contradictory or implausible stories that are too hard to believe
10. He/she asks you for help with personal transactions (depositing funds, shipping merchandise, etc.)
11. He/she vanishes suddenly from the site, then reappears on the site under a different name and identity
12. He/she answers with vague responses to specific questions
13. He/she reports a sudden personal emergency and asks for financial help. Be concerned if the person becomes more belligerent with his/her demands
The Jewish Dating sites also give the following advice to prevent online daters from giving out personal or financial information with people they are unfamiliar with.
1. Never sharing your credit card and bank information
2. Never disclosing your Social Security Number
3. Never wire-transfer money. Scammers will lure people into wiring money, especially internationally, because it is very difficult to undo the transaction and track where the money went
About JRetroMatch.com
JRetroMatch.com is the exciting spin off of Orthodox Jewish dating site SawYouAtSinai.com. JRetro was established in March of 2006 to serve the non religious Jewish community. Like SawYouAtSinai, the service blends tradition and technology to revive matchmaking. JRetroMatch combines personalized service from its 350 matchmakers with the unique technology to deliver a quality experience for each of its 30,000 members. With over 1,300 members successfully matched, JRetroMatch continues to benefit Traditional, Conservative and Reform Jewish communities throughout the world.
###