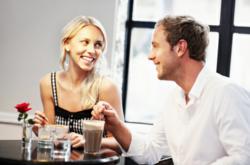 SawYouAtSinai advises its 30,000 Jewish singles, to do reference checking, and has provided a list of questions to ask references. These questions can help a member decide if the match suggestion has potential or if it is too far off target.
New York, NY (PRWEB) December 01, 2011
The Orthodox Jewish Dating scene revolves largely around suggestions from matchmakers (known as 'shadchanim'), so it is particularly common for Jewish singles to do reference checking to determine if a certain person makes sense for them to date, and hopefully marry.
SawYouAtSinai.com , an online Jewish Dating service, strongly encourages reference checking. Saw You At Sinai is the largest Jewish matchmaking network in the world and suggests thousands of matches a week to its members. With 350 matchmakers searching from quality matches, it saves the singles a lot of work sifting through profiles themselves. The system clearly works given the nearly 1,500 members who are now married through the service.
When a Jewish single signs up to the site and completes a profile, matchmakers call the member to get to personally know them. The member also provides two references (e.g. a Rabbi, Friend, Family member) so a prospective match has the opportunity to look further into the suggestion.
SawYouAtSinai advises its 30,000 Jewish singles, to do just that, and has provided a list of questions to ask references. These questions can help a member decide if the match suggestion has potential or if it is too far off target.
These questions are not just helpful for the Orthodox Jewish Dating world, but useful to anyone going on a blind date, whether through an online dating service or through a friend. In fact, SawYouAtSinai's sister site JRetroMatch.com which is for the broader Jewish Singles community, also requests references. Speaking with references saves people a lot of time, money and emotions, as they are able to avoid going on dates with people that are not right for them.
Here are some standard questions to ask references, that the Jewish dating service provides to members. Members do not have to ask all of the questions, but should select the questions that they find most helpful for determining if the prospective match is right for them:
1. How long have you known this person? Are you still in contact with him/her?
2. Have you ever met his/her family? What is his relationship like with them?
3. Do some fact checking by asking if the information provided in his/her profile is correct. For example, if the potential match wrote down that this reference was his teacher in a certain school, ask if the reference if he/she attended this school.
4. Does the person have something in his/her medical history that is important to know?
5. Does he/she have friends? What type of people does he/she like to spend time with?
6. If the reference is a friend, what kind of friend is he/she?
7. If the reference is a teacher or rabbi, what kind of student was he/she?
8. Is the person more ambitious and conscientious or laid-back and flexible?
9. Does the person in question have any long-term goals or career plans that you are aware of?
10. What is this person's perspective on relocating? Is he/she settled on living in a certain area or has he/she expressed an interest in moving?
11. If not covered in the profile, what is the extent of the person's religious observance and beliefs?
12. Is this person more stubborn and set in his/her ways or is he/she more growth-oriented and open-minded?
13. What is the first word that comes to your mind when you want to describe him/her? What do you admire most about this person?
14. Do you know what he/she is looking for in a match? If it turns out you are not at all what he is looking for in a match, you should ask the matchmaker to clarify this with him/her so neither of you waste each other's time.
15. Are you aware if the person is involved in any volunteer work?
16. If there are any physical or other personality traits that turn you off, make sure to inquire whether the person has them or not. It is important to be honest with yourself and risk sounding superficial rather than to date someone that you already know from the beginning that you won't be attracted to. At the same time, make sure your expectations are realistic – do you really need someone who is 5''11 when you are 5"0? And yes, it is always inappropriate to ask about someone's dress size!
17. After the first date follow up with your matchmaker. If your date revealed a certain piece of information or if you noticed a certain behavior that you would like some clarification on, then discuss if you or the matchmaker needs to look further into a reference before proceeding.
About SawYouAtSinai
SawYouAtSinai was created in December 2003 to satisfy the need for a more private and personalized approach to online Jewish dating. This Rabbinic-endorsed site uniquely combines the power of technology, the accessibility of the internet, and the personal touch of a matchmaker to serve its 30,000 members. SawYouAtSinai has over 350 experienced matchmakers from diverse backgrounds, focusing on its members' various age ranges, religious levels, locations and personalities. It has the largest Jewish matchmaking network worldwide. With over 1,300 members successfully matched, SawYouAtSinai continues to benefit Traditional, Conservative, Yeshivish and Modern Orthodox Jewish singles from Jewish communities throughout the world.
###