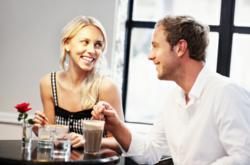 Dating first and foremost requires that you are looking for the person with whom you can best build a loving home.
New York, NY (PRWEB) December 15, 2011
Jewish Dating Service SawYouAtSinai.com is well aware that dating is an exciting and stressful time in a person's life. It requires many simultaneous actions, which sometimes seem to contradict each other. Don't talk too much, be authentic and say what you really think. Dress your best, don't be ostentatious.
One of SawYouAtSinai's 350 matchmakers, Mrs Hilary Kahn, explains how today's singles can navigate all the well-intentioned advice and make the most of each opportunity when they are on a date.
Dating first and foremost requires that you are looking for the person with whom you can best build a loving home. That person will share your goals and ideals and you will find comfort and camaraderie together. In order to get that far though, certain dating protocol are a prerequisite.
Here are some basic common-sense things that the online Jewish Dating service believe will help make your dating experiences more pleasant, and hopefully lead to meeting the right one soon.
Dating tips:
1. How do you arrange the date? Whatever you do, don't text. We have become accustomed to short, terse communication, but this is not the way to set up a date. The guy should call, introduce himself, and together a time and meeting place should be arranged. Considerations such as travel, convenience and safety should be applied, as well as a pleasant place to get to talk.
2. Guys should plan the date, even in the 21st century. That means that when you meet your date, you already know where you are taking her. This shows confidence and foresight. After a few dates you will likely transition into planning activities together, but the first few dates are up to the guy.
3. Guys, make sure to discuss whether or not the date includes dinner. No one is at their best when they're hungry. If a date is after work, a girl might think it includes dinner unless she's forewarned. Regardless, offer to buy at least a drink. A good date does not need to be costly, but one should show good manners and that they have funds to treat.
4. First dates should be 1½ to 2 hours. Go into it assuming that you'll meet again and that this date is to get over the awkwardness of meeting a stranger.
5. Once a time is agreed upon, be prompt.
6. Turn off your cell phone. Unless you are a doctor on call, you can be unreachable for a couple of hours.
7. Eye contact shows you're interested in what the other person has to say. Stay focused and let your body language reflect your interest.
8. Personal hygiene is a must. That means, your teeth, hair, body, and clothes should be clean. This shows that you care about yourself, and those who are nearby. No one wants to marry someone who smells badly. Look your best, just as you expect from your date. Be prepared to have a conversation. Know what's going on in the world, have an interesting story from work to share, etc.
9. Being considerate towards the other person, as is the key to a strong marriage, and when dating, these are definitely traits to look for.
10. When in doubt about protocol, ask a mentor, etc. to avoid making a faux pas. Depending on your age, religion, location there will be certain concepts that resonate more. For instance, how should you dress? Casual or suit? Depending on who you're dating, the answers will vary. But in general, courtesy and common sense go a long way. You only get one chance to make a first impression, so be prepared.
Dating requires networking, advocating, perseverance, and often patience. We need to look our best and focus on what we have to offer to a marriage. Make your best efforts to present yourself as pleasantly as you are able, even when you feel discouraged by the process. Remember that your job is to do your part and let fate take care of the rest.
About SawYouAtSinai
SawYouAtSinai was created in December 2003 to satisfy the need for a more private and personalized approach to online Jewish dating. This site combines the power of technology, the accessibility of the internet, and the personal touch of a matchmaker to serve its 30,000 Jewish singles. SawYouAtSinai has over 350 experienced matchmakers from diverse backgrounds, focusing on its members' various age ranges, religious levels, locations and personalities. It has the largest Jewish matchmaking network worldwide. 1,300+ members are now married through the service. Mrs Hilary Kahn is one of SawYouAtSinai's matchmakers, and has been responsible for some of those marriages.
###