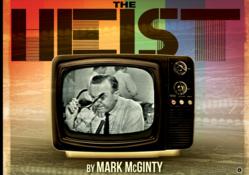 ...with the President's murder the following year, many have speculated on [the cigars'] whereabouts…until now.
Easton, PA (PRWEB) May 20, 2013
The all-new Cigar Advisor is an online cigar magazine that brings a fresh, irreverent, and down-to-earth perspective on all things cigars to thousands of smokers. In addition to educational cigar content and behind-the-scenes cigar industry articles from some of the business's top names, Cigar Advisor delivers an array of content about a variety of topics of interest to people who enjoy the cigar lifestyle. The magazine also features cigar reviews and ratings submitted by real smokers. Cigar Advisor has just released a short fiction piece by author Mark McGinty, called "The Heist" – a fictionalized account of a secret stash of Cuban cigars, once belonging to President John F. Kennedy.
According to accounts by White House Press Secretary (and Kennedy confidant) Pierre Salinger, President John F. Kennedy - on the eve of his signing of the Cuban embargo order in 1962 - dispatched Salinger to visit all the tobacconists in the Washington D.C. area, with the purpose of snatching up as many of Kennedy's favorite Cuban cigars he could find. Salinger was successful, returning with nearly 1,200 the next morning. Legend has it, more would come into the Oval Office through less-than-legitimate channels. But with the President's murder the following year, many have speculated on their whereabouts…until now.
According to McGinty's fictionalized account, twenty years later two master thieves pulled off a heist in which some of their priceless booty revealed some very unexpected Cuban surprises – and the stash they stumbled upon just happened to connect one of the crooks to the late president.
In the minds of the thieves: "Stealing is like a box of chocolates; you never what you're gonna get."
People interested in learning more about Cigar Advisor should visit CigarAdvisor.com where they can read the articles and sign up to be notified when new articles are released.
About Cigar Advisor Magazine
Cigar Advisor magazine is a digital publication created for real cigar enthusiasts who love tobacco and live the lifestyle. Cigar smokers are passionate about almost everything they do - whether it's the drinks they savor, the food they devour, the cars and motorcycles they dream of, the sports they're fanatical about or the women they love, Cigar Advisor shares those passions with a razor-sharp edge, soaking up each day and experience as if it were our last. Find that passion and more on display at CigarAdvisor.com.