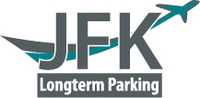 Travelers will love the free valet to and from their terminal!
Jamaica, NY (PRWEB) July 2, 2010
JFK Long Term Parking and Valet Systems has announced its grand opening at JFK Airport. The service works with a simple and effective plan where the customer drives to the parking facility, checks in, which only takes a few minutes, and then hops in a free, on demand, shuttle van. While the customer is checking in, their luggage has already been loaded into a shuttle van. The customer is then taken directly to their airport terminal. Again, they are assisted with their luggage as they depart the van and are given a ticket with a toll free phone number to call upon return.
While the traveler is away their car is parked in a secure fenced in lot that is manned 24 hours a day. The lot also has security cameras as an added measure of safety.
JFK Long Term Parking owner, Jim Sparro said, "Although there are other options at the airport, when it comes to parking your car, the others involve slow shuttle buses or the monorail and force the customer to park in lots that are a great distance from the terminals. Our customers will be happy to know that their car will be waiting for them after a tiring flight. No waiting for the monorail. No 20-minute ride on a shuttle bus. No walking around in extreme weather. No worries of remembering what lot and row you parked in. No dragging luggage to and from your car. No wondering if your car is still there!"
In addition to the convenience of getting dropped off and picked up at your terminal, the traveler also benefits by saving somewhere around 25% over parking in the main JFK parking lot.
JFKlongtermparking.com truly is a no-brainer for the person who needs to park at JFK airport. You save money on parking and get a free valet ride to and from your terminal. It doesn't get any easier or less expensive.
###