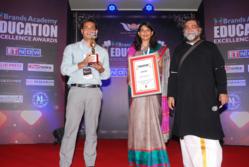 We strive to deliver quality analytics training to each and every one of our students and do all we can to make the Jigsaw experience for them unique and valuable
Bangalore, India (PRWEB) May 28, 2013
Jigsaw Academy, a premier online analytics training institute offers a variety of courses to train students, professionals and corporates on the latest tools and techniques in the field of analytics. They use cutting-edge technology to successfully improve the portable classroom experience for its students across the world. It's carefully-designed courses are a unique blend of statistics, statistical tools and industry knowledge, all taught through real life examples. Today, there is a huge shortage of analytics talent in the industry. Jigsaw's courses are an excellent opportunity for those interested in entering the analytics arena to gain the SAS and other analytics skills they need.
Earlier this year, Jigsaw Academy is proud to have been featured in AIM(Analytics India Mag), list of Top Analytics Training Institutes in India. It was followed closely by a Brands Academy Award for 'Best Upcoming Academy for Analytics Courses in Bangalore'. Indeed, Jigsaw has firmly established itself as a center for quality analytics training.
"Being featured in the list of Top Analytics Institutes in India, as well as winning the Brands Academy Award, were indeed proud moments for the Jigsaw team. We strive to deliver quality analytics training to each and every one of our students and do all we can to make the Jigsaw experience for them unique and valuable," says Gaurav Vohra, CEO and co founder of Jigsaw Academy.
There are several renowned institutes in India that have begun to offer courses and programs in the field of analytics. Jigsaw with it's hands on practical approach to training, is on par if not ahead of them in comparison. AIM also recently published an article by Ashish Jain, who completed both Jigsaw's three month foundation course and IIM Bangalore's one year Advanced analytics program. In the article Ashish compared the two courses and says that the IIM course gives a comprehensive picture of the field of analytics and is extremely useful for anyone entering into the field of business analytics. However, the Jigsaw Academy course, has a much more concentrated approach. He said that it focuses on that 10% of analytics which you need for 90% of the work. He also added that the industry exposure provided through the numerous case studies used throughout this course were invaluable and that the class recordings and video lectures that came with the course made it a great career investment.
In another comparison of Analytics courses in the country, blogger Himanshu Manroa writes about his experience with IIT Mumbai's Advanced Analytics Course and compares it to Jigsaw Academy. He writes that the Jigsaw courses are better structured, with actionable course content as compared to IIT Mumbai's Advanced Analytics Course. Himanshu adds that Jigsaw teaches one the tricks of the trade, how and when to use the various analytic tools and how to interpret your results. He says that it is led by business folks who have actually practiced analytics in reputed organizations and has dedicated modules of sectors like BFSI and retail. The course at Jigsaw is also more affordable as compared to the ones at IIT and IIM.
The analytics boom will continue to makes waves in the business world. Jigsaw Academy plans to launch several new specialized courses in the months ahead to meet the demand for data analysts skilled at SAS and other analytics tools.
About the company
Jigsaw Academy is a Bangalore based analytics training company that is run by analytics professionals. Their courses are designed and delivered by industry experts who have applied analytics to solve business problems in a variety of fields like retail, FMCG, financial services, telecom and health care. The instructors use their real-world experiences to teach analytical skills that are most valuable at the work place. Their flagship course called the Foundation course in analytics has been taken by thousands of students across the globe and has helped launch many careers in this new and exciting field. They have recently completed analytics training workshops in B schools across the country, including IIM Bangalore.
Website: http://www.jigsawacademy.com
Blog: http://www.analyticstraining.com
Mail: info(at)jigsawacademy(dot)com
Phone +91-9243522277