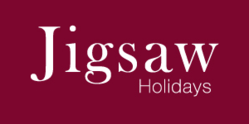 ...At Jigsaw we pride ourselves on going that extra mile to ensure our clients have the best experience possible...
(PRWEB) October 16, 2012
Established UK company Jigsaw Holidays today announced their celebration of 4 years in the industry. Jigsaw holidays provides high quality, hand-picked cottages holidays in the UK counties of Oxfordshire, Dorset and the Cotswolds in Gloucestershire. The Jigsaw Holidays website can be found here: http://www.jigsawholidays.co.uk/
During the last 4 years, Jigsaw has experienced large growth, most recently with their expansion into the historical English county of Dorset. Jigsaw Holidays held their 4 year celebrations at the Jigsaw headquarters in Witney, Oxfordshire. Anna Phillips spokesperson for Jigsaw was present at the festivities:
"We're thrilled to be celebrating four successful years at Jigsaw" said Anna. "We're terrifically proud of what we do at Jigsaw, and we've achieved so much in the last four years. This celebration is a well deserved way to mark those achievements."
Jigsaw Holidays was originally launched in Oxfordshire in 2007 with a small but select portfolio of luxury holiday properties for short or long term rental. As the company has grown over the last four years, additional quality cottages in the Cotswolds and the county of Dorset have developed that portfolio. Jigsaw now boast more than 60 exclusive properties.
In addition to their selection of rental properties, Jigsaw Holidays benefits holiday makers with the option to add one of their further services including services catering, daily housekeeping, childcare, taxi and concierge services that add an element of indulgence to the holiday experience. Ms Philips commented:
"Everyone has their own ideas about what makes a perfect holiday, but no matter what that is we aim to make it a reality by adding to their luxury cottage experience by calling on the services of professionals with differing skills and local experience to make their holiday go smoothly and be a truly unique experience." She went on to add "We've helped professional couples arrange a romantic weekend break in the countryside, large families come together from all over the world, and groups of friends meet for week-long reunions. At Jigsaw we pride ourselves on going that extra mile to ensure our clients have the best experience possible."
Due to the ever changing UK economy and the increased awareness of the variety of activities and natural and historical sites the British Isles has to offer, an increasing number of holiday makers are choosing to take their holidays in England. Jigsaw Holidays offer a unique way to explore the best of the Cotswolds and the county of Dorset.
About Jigsaw Holidays
Jigsaw Holidays is a specialist holiday agency based in Witney, Oxfordshire - UK. Established in 2007, the company represents a wide range of speciality rental properties across the popular holiday regions of the UK. For further information visit the Jigsaw Holidays website.