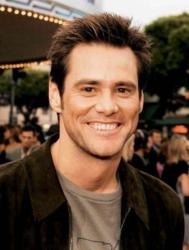 The media is the most important cultural influence on how people feel and think.
Losa Angeles, CA (PRWEB) February 02, 2012
Nearly three thousand seats will be filled with professionals from the entertainment, media and arts communities, and others on February 4, 2012, when GATE – the Global Alliance for Transformational Entertainment – presents GATE 2 and the GATE Transformational Story Conference at the Saban Theatre in Los Angeles. GATE is a new, nonprofit 501c.6 membership trade association founded by transformational marketing pioneer John Raatz and Honorary Co-founders, internationally bestselling author and teacher Eckhart Tolle and actor/activist Jim Carrey.
According to prominent psychiatrist Alan J. Tuckman, "The media is the most important cultural influence on how people feel and think. People emulate what they learn from the media. If you give them negative, violent content, they will incorporate that into their lives. If you give them uplifting messages, they will try to identify with that. The question we have to ask ourselves is - what kind of community, society, world do we want for ourselves and our children?"
"GATE was formed to support people in the entertainment and media industries who are asking themselves deeper questions about where we are heading as human beings and wanting to contribute to the solutions that will become the new structure, the new paradigm, of a sustainable world. GATE sees the role and responsibility that entertainment, media, and the arts play in creating and illuminating this global transformation, and in supporting how each of us can contribute to a successful outcome for everyone and the planet." John Raatz
GATE 2 will be held the evening of February 4, 2012, at the Saban Theater in Los Angeles. Emceed by comedian Louie Anderson, it will be a celebration of the emerging genre of transformational entertainment, media and arts, featuring a lineup of top-level presenters, performers, and content developers. These include Carrey, Tolle and Raatz, as well as scholar/philosopher Jean Houston, visionary/educator Barbara Marx Hubbard, actor/activist Edward James Olmos, author/researcher Paul H. Ray, internationally bestselling author/teacher don Miguel Ruiz, filmmaker/iconic photographer Norman Seeff, internationally bestselling author/teacher Marianne Williamson, physicist/author Fred Alan Wolf aka Dr. Quantum, and others.
The GATE Transformational Story Conference will take place that morning and afternoon at the same location. GATE StoryCon will examine the role of story in promoting personal, social and global transformation. Story will be explored from a variety of perspectives, with special emphasis on the human transformational journey — the Transformational Arc of life-death-life. . The programs at GATE StoryCon will be delivered by many of the GATE 2 presenters, as well as by writer/story consultant James Bonnet, writer/teacher Catherine Ann Jones, author/script consultant Dara Marks, memoirist Mark Matousek, writer/producer Marta Mobley, award-wining documentary filmmaker Louie Schwartzberg, and others. Proceeds from both events will help fund GATE's operating expenses for the coming year.
###