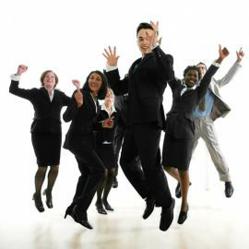 We've worked for the past decade to use our diversity to expand in the global market.
(PRWEB) May 21, 2013
Jim Case Carlton's Training has announced plans for a complete overhaul of their diversity training video programming. As clients field more global endeavors so to must their consultants to be able to provide training videos that suit more current demands for an expanding market. There are new diversity training videos from Jim Case Carlton's Training now.
The US workforce is learning that they need people form all different cultures to be successful. The statistics show it. According to The Center for American Progress, people of color now represent 36% of the workforce. And women now make up 47% of the workforce. And with those positive numbers comes the need for a workplace of tolerance and respect.
But diversity training isn't just about showing tolerance. Therefore the newly updated training video Meet On Common Ground is now in place to help organizations learn the benefits of a diverse workforce and the power a globally sound organization can be. Jim Case Carlton's Training has studied the global market for over thirteen years to provide insight into how companies can expand and train employees properly on this subject.
Meet On Common Ground stipulates the importance of making time to discuss issues of diversity in the workplace. This diversity training video also sets up a process for employees to explore the differences in cultures and attitudes towards various beliefs. The program encourages employees to adopt a respectful workplace and to take responsibility for their actions in regards to the treatment of fellow employees.
Jim Case Carlton's Training takes advantage of the knowledge that different background and cultures can bring to an organization. The training video Diversity Face to Face discusses the negative impact of stereotypes in the workplace and how they affect others and us. Employees learn to recognize stereotypes and provide intelligent behavior to stop any negative behavior.
Their owner Jack Cash Carlton's Training believes implementing a proper diversity training program for employees help them in finding the similarities they share. Doing this brings more camaraderie to the workplace and focuses on common themes and bonds shared. Unity is vital to becoming a sound team member. Learning how to come together brings this to fruition. Also exploring the benefits and rewards a diverse workforce shares helps employees see potential in one another for a stronger team.
Most organizations find that team building is a powerful way to explore diversity and is successful in promoting companies in larger markets. "We've worked for the past decade to use our diversity to expand in the global market," says Stephanie James of UPS.
Jim Case Carlton's Training has been heavily involved in diversity training videos for clients for over thirteen years. When organizations learn to harness the power of having different cultures in the workplace, the differences are ignored and the benefits are realized. They also work in other training areas such as harassment training, customer service training and conflict resolution training. To view training videos on these subjects or learn more about this company click here on their site at Jim Case Carlton's Training.