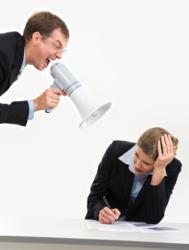 I'm so happy my boss put me back to strictly doing the books, I'm more focused than when I was doing it with collections.
Phoenix, AZ (PRWEB) May 25, 2013
Tuesday, Jim Case Carlton's Training announced plans to roll out a new set of coaching principles for their training to the organizations they represent. The strategies include how to align individuals' goals with that of the company and how to motivate employees in their everyday work. Jim Case Carlton's Training also provides specific programs for coaching for employee development.
There seems to be a disconnect between employees motivation and the company's goals. These days most employees are fighting hard to keep their jobs or are one of the lucky ones who kept their job but are now taking on the responsibilities of two other jobs from the co-workers that were fired. Now it seems more important than ever to have a strategy on how to attain the goals at work in an already overburdened workforce.
There is a great analogy from basketball coaches that is age old that Jim Case Carlton's Training has adopted as their own. Five fingers are not as powerful as all of them all clenched together to form a fist. That is powerful. The same goes for the office. The manger's job is to first make sure she has set a clear vision of the goals for the team so they are no longer a bunch of individuals trying to reach their individual goals. Rather they can be one focused unified group that packs a powerful punch. So the message to managers is to set a clear action plan the team can follow to the goal.
Another effective training tool stressed by Jim Case Carlton's Training is the use of aligning the right people to the aptitude the goal requires. So often people are making do or pushing their skills in an area that isn't their own. "I'm so happy my boss put me back to strictly doing the books, I'm more focused than when I was doing it with collections," says Rosemary Johnson of Greystone Restaurants.
Jack Cash Carlton's Training knows communication is key. Learning the style of communication for each employee and what works for them is a hard task but managers that care to take this step are successful. Everyone learns differently and thus everyone has their own different communication styles. Some need coaxing or familiarity before tasks are distributed. Others hate that and just want to get down to business. Don't take the lazy way out. Learn the way employees want to be managed.
Finally managers need to not be the bad boss but their employees' ultimate cheerleader. The one employees look to not just for guidance but for reassurance they are doing a good job. Praise is important and a form of reward for employees. Celebrating achievements of employees is vital for that action of greatness to be repeated. It's like good internal customer service. Treat them well for their actions and they will repeat them.
Jim Case Carlton's Training provides coaching for top organizations. Their corporate strategies have worked for companies for over thirteen years. To view their programs or know more about their company and policies click here on their site at Jim Case Carlton's Training.