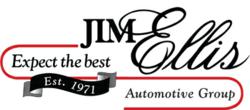 The Chevrolet Youth Baseball program is an extension of Chevrolet's commitment to baseball, community and families
Atlanta, GA (PRWEB) April 05, 2013
Jim Ellis Chevrolet has partnered with the Murphey Candler Little League in Atlanta as they join forces with the national Chevrolet Youth Baseball program to provide new equipment, a monetary contribution, invitations to free instructional clinics, and an opportunity for community members to enter the Free Chevrolet Vehicle Sweepstakes.
"Youth baseball provides positive and productive life lessons for young people across America, and the Chevrolet Youth Baseball program is an extension of Chevrolet's commitment to baseball, community and families," said Mark Frost, General Manager for Jim Ellis Chevrolet. "There is nothing more American than Chevrolet and baseball, and Jim Ellis Chevrolet wants to combine America's favorite brand and favorite pastime for our families in Atlanta to enjoy."
2013, marks Chevrolet's Youth Baseball program's eighth year. Since its introduction, it has helped aid local teams, affecting more than 3 million young people in communities where Chevrolet's customers live, work and play. In 2012, approximately 1,600 Chevrolet dealers participated across the country.
Jim Ellis Chevrolet will present the Murphey Candler Little League with equipment kits that include items such as equipment bags, baseball buckets, practice hitting nets, umpire ball bags, batting tees and Chevrolet Youth Baseball T-shirts. The sponsorship also includes youth clinics featuring current and former MLB/MiLB players and coaches as well as instructors from Ripken Baseball.
In addition, Jim Ellis Chevrolet will present a check representing a one-time monetary contribution to Murphey Candler Little League. Sponsored leagues across the country will each receive 2,000 Free Sweepstakes Entry forms to distribute within the community. At the end of the entry period, five winners – one from each region – will win their choice of a 2013 Chevrolet Malibu or Chevrolet Traverse. Each participating market will award a secondary prize.
In addition to its commitment to youth baseball, Chevrolet is also the Official Vehicle of Major League Baseball™.
"Chevrolet vehicles are designed and built for families, so we hope young people and their parents will consider a Chevrolet as an official vehicle of their household," said Frost.
For more information about Chevrolet Youth Baseball, please visit http://www.youthsportswired.com.
About Jim Ellis Chevrolet
Jim Ellis Chevrolet in Atlanta, GA is an Atlanta Chevrolet Dealership providing new and used Chevy sales and service to the metro Atlanta area and beyond. Jim Ellis Automotive, established in 1971, has been active in community and youth sports programs since its inception. For a complete line of inventory, visit them online at http://www.jimellischevy.com or visit the dealership in Atlanta.
About Chevrolet
Founded in 1911 in Detroit, Chevrolet is now one of the world's largest car brands, doing business in more than 140 countries and selling more than 4 million cars and trucks a year. Chevrolet provides customers with fuel-efficient vehicles that feature spirited performance, expressive design, and high quality. More information on Chevrolet models can be found at http://www.chevrolet.com.