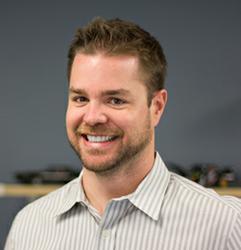 Reno, Nev. (PRWEB) April 30, 2013
Jim Belosic, CEO and co-founder of ShortStack, will participate in a live chat on behalf of the Young Entrepreneur Council's (YEC), on Thursday, May 2 at 3 p.m. (EST). Belosic, who joined the YEC in 2013, will answer questions from viewers and the interview will stream live on The Next Web. The live chat is open to the public, to register for free click here.
Belosic has been an entrepreneur nearly all his life; he started his own web and graphic design company at age 22. Nine years after he started the company, he transformed it into what is now ShortStack. ShortStack is software that's designed to help small-business owners and big-name agencies create custom apps for Facebook Pages, websites, and mobile web browsing. ShortStack users can create contests and sweepstakes, newsletter signup forms and integrations with the most popular social networks, including Instagram, YouTube, Twitter and more. This is possible through a self-service platform that consists of more than 40 tools, 70+ templates, and an extensive library of support documents, videos, references, and an email support system.
Belosic is a resource for anyone who is interested in learning about social media, business and entrepreneurship. His entrepreneurial endeavors have all been bootstrapped and Belosic enjoys sharing details about his experiences with others. He regularly contributes to Social Media Examiner, AllFacebook, PR Daily and Smart Brief. In 2012, Belosic was named the Technology Entrepreneur of the Year by the Nevada Center for Entrepreneurship and Technology, honored as a top 20 business leader under age 40 in Reno, Nev. and named one of the city's 100 most influential business leaders.
#StartupLab is a free virtual mentorship program created by the YEC, an invite-only organization comprised of hundreds of America's most successful young entrepreneurs. #StartupLab takes YEC's mission to help more people start successful businesses to the next level by offering millions of entrepreneurs direct access to YEC members through interactive video chats, email lessons and a library of how-to articles, videos and eBooks. Whether you're just starting up, a current business owner, or you run an organization that supports entrepreneurs, sign up for #StartupLab today for real-world advice from some of the coolest entrepreneurs on the planet.
To register for Belosic's live chat visit the #StartUpLab's Facebook Page.
About ShortStack
ShortStack is a self-service web app design tool that allows individuals and businesses to create custom Facebook apps for their Facebook Pages. The dynamic platform contains more than 40 tools and templates where users can integrate fan-gates, contests, sweepstakes, RSS feeds, Twitter, YouTube, and MailChimp newsletter signups that maximize their social media presence and potential. Custom Facebook apps designed using ShortStack are viewable via a mobile device or PC. To learn more about ShortStack visit http://www.shortstack.com.
###