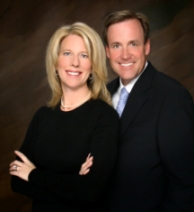 "Whether you're moving to the Denver area or you need to sell your property anywhere in the region, it is our hope that you will find our new site to be a useful guide," adds Jim Buckley
Denver, CO (PRWEB) October 05, 2012
Prospective homebuyers and sellers in the Denver metro area can now access JimAndHelenaBuckley.com, a new real estate website recently launched by Jim and Helena Buckley, the leading Denver, Highlands Ranch and Lone Tree Realtor team. Featuring a wide array of tools and resources geared for the needs of buyers and sellers, the site provides visitors with an engaging and relevant online experience.
"Our goal is to provide online users with easy and comprehensive access to property listings, community information, real estate resources, and local market updates," says Helena Buckley, who is one half of the prominent Denver, Lone Tree and Highlands Ranch Realtor duo.
"Whether you're moving to the Denver area or you need to sell your property anywhere in the region, it is our hope that you will find our new site to be a useful guide," adds Jim Buckley.
A seasoned Denver Realtor, Jim has been helping homebuyers and sellers since 1985. Together with wife and partner Helena, they are known for regularly exceeding their clients' expectations and have built a reputation for excellence based on their innovative, aggressive marketing, dedication to professionalism, and expert negotiation skills.
Their new site, with its clean-lined design, user-friendly interface and wide range of features, reflects their commitment to providing only the very best service at all times. Here users can browse up-to-date Denver and Highlands Ranch real estate listings, learn more about the different communities in the area, access a wealth of resources for newcomers, and more.
"If you're thinking about investing in Lone Tree real estate or you want to move up or down and you're looking for the right buyer for your home, we're here to help," says Jim.
For more information on their services and to preview currently available properties, visit JimAndHelenaBuckley.com or schedule a consultation with Jim and Helena Buckley directly.