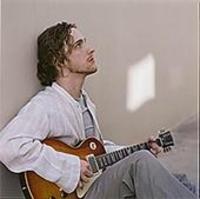 Jim is truly a great producer. Watching him with Street-West in the studio you know you're watching a genius at work.
Los Angeles, CA (PRWEB) February 12, 2008
As 2008 dawns, singer, songwriter and guitarist Nathaniel Street-West has taken the spotlight as the new kid in town as renowned Los Angeles session drummer Jim Keltner and friends put their weight behind Street-West in the studio on a brand new project. Keltner has taken on a full producer role this time around and will be acting as drummer and percussionist on most of the songs as well. With over half of Street-West's new songs now tracked, participants grow increasingly excited over the results.
Although the projected release date is at least six months away interest in the new venture is swiftly burning outwards from Hollywood in a geometric progression.
Keltner & Street-West met when Keltner participated as drummer & percussionist on Street-West's most recent release (Witness, Puffin Records, Inc., 2006) produced by Mark Howard (Daniel Lanois, U2, Lucinda Williams). Subsequently both artists became interested in the idea of working together once Street-West wrote enough new material.
Martin Pradler, one of the main two engineers on the project, is among one of the most sought after young engineers in the business, having worked on projects like Eric Clapton, The Police, Sting, John Mayer, Ry Cooder, Mavis Staples, and Buddy Guy.
The legendary Don Smith, also a major contributor to this project, is an engineer "with credits that read like a Who's Who of Rock & Roll, Don has lent his unique expertise to projects by The Rolling Stones, Tom Petty, U2, Stevie Nicks, Bob Dylan, Talking Heads, The Eurythmics, The Traveling Wilburys, Roy Orbison, Iggy Pop, Keith Richards.
In a recent interview with a few of the participants, Street-West said, "I'm really happy with the way things are going. I can't wait for people to hear what we're up to. It already represents more of who I am as an artist than any of my existing albums. The way Jim & I are working together allows me to be free to do what comes naturally."
Keltner remarked, "Nathaniel is a throwback, an old soul. I love his voice and he constantly plays stuff that just knocks me out. It's easy to see why he has such a great fan base." Street-West's manager, Kathleen Norton, commented, "Jim is truly a great producer. Watching him with Street-West in the studio you know you're watching a genius at work." Puffin Records are looking forward to an early Summer 2008 release date & an associated US and world tour.
For more information, visit http://www.nathanielstreetwest.com .
For press interviews, contact Karen Lee978.658.3357/klee @ evolutionpromotion.com
###