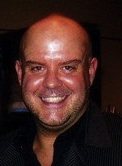 TV shows and celebrities have considered Producer's Advantage as truly valued partners because of our resounding success.
New York, NY (PRWEB) September 20, 2011
Producer's Advantage is the premiere professional marketing services company that puts products in the hands of 300 celebrities every month exclusively through some of the most popular TV shows' greenrooms and dressing rooms.
Some companies have wondered if such one-on-one connections matter in branding today, Jimmy Floyd, an award winning television producer and casting director and co-partner of Producer's Advantage says, "Absolutely. In the age of media fragmentation and specialty-targeted audiences, it's become essential." He goes onto say, "Today's consumers have developed a dependency on celebrity endorsements for products they trust more than ever before. And for the last 10 years Producer's Advantage has successfully put in the hands of almost 20,000 celebrities, fashion arbiters and cultural tastemakers over 100 brands through our exclusive partnerships with some of the most popular TV shows on broadcast and cable TV. Those brands have directly engaged with celebrity guests starting in the various greenrooms and continuing through social networks and wider mass media outlets." Floyd says with a smile, "And most importantly, our corporate clients, TV shows and celebrities have considered Producer's Advantage as truly valued partners because of our resounding success."
Floyd went onto explain the best way to demonstrate the program's success. He says, "In addition to the overall gross impressions delivered upon the celebrity guests directly receiving your brand in the TV show greenrooms, once a celebrity chooses to engage with your brand they directly contact you. We encourage as a package with your brand to include a direct response, call-to-action card or letter (VIP 800# or e-mail address) inviting the celebrity to receive additional products that further enhances the brand experience. These celebrities become your brand ambassadors and further their passion for your product through press sound bites, testimonials, Facebook, Twitter, Tumblr, etc."
Floyd reassures that this isn't as complex as it sounds because Producer's Advantage provides turn-key services for all of their clients at no additional cost. They provide the elegant packaging with their client's brands into high quality, show branded tote bags that serves as each celebrity's gift bag. Floyd says, "Nestled amongst like-minded, unique and quality products, everything is seen through the lens of the shows as their special gifts to their on-air guests." Included in the above (in addition to providing weekly shipping to each show) is a nominal monthly fee that's less than the monthly rent on an average 2-bedroom Manhattan apartment.
Currently, Producer's Advantage is in conversations with dozens of brands and PR firms for the Fall and Holiday 2011 season. Any companies interested in securing a spot in the greenrooms should contact Jimmy Floyd directly at 212-367-7434 or 917.453.3924 or e-mail at jimmyf(at)producersadvantage(dot)net. In the meantime go to http://www.producersadvantage.net for a full list of shows, celebrity guest recipients and brands.
###