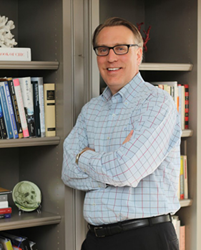 Qualitative researchers need to work toward a new paradigm for analysis.
Louisville, Kentucky (PRWEB) September 30, 2015
Jim White, PhD., founding partner at global insights company Reality Check Consulting, will make a presentation at the Qualitative Research Consultants Association's (QRCA) Annual Conference Oct 7-9th in Orlando, Florida. The conference is the premier event for independent and corporate marketing researchers.
One of the biggest challenges of conducting online qualitative research is analysis. Digital qualitative can produce an overwhelming amount of unstructured data including lengthy narrative text, imagery and video.
"Many researchers – myself included – struggle with avalanche of data and information from our consumer research studies," says White. "Qualitative researchers need to work toward a new paradigm for analysis that maintains the experiential and interpersonal nature of what we do but allows us to deal with this new world of data more efficiently and comprehensively."
White's presentation, Whole New World of Qualitative Analysis, will explore the unique analytical challenges posed by online qualitative. He'll discuss key differences between the face-to-face qualitative experience and the digital experience, and the implications of these differences for developing rich insights. White will also discuss specific strategies for qualitative analysis in the digital age.
White has over 20 years of experience in consumer research and insights, marketing and brand strategy. He's been instrumental in the design and development of online research platforms and analytical approaches for Reality Check. He holds a Doctorate in Communications Studies from Northwestern University and has taught courses in Communications Research Methods, the Psychology of Attitudes and Persuasion, Popular Culture and Brand Strategy.
Reality Check is a global partnership of experienced creative facilitators, human-to-brand translators, strategic conceptual analysts, and master storytellers. From moderation and recruitment, to field management and analysis, Reality Check uses cutting-edge techniques and technology to humanize market research.
To learn more about Reality Check visit http://www.RealityCheckInc.com. You can read Jim White's latest blog posts here