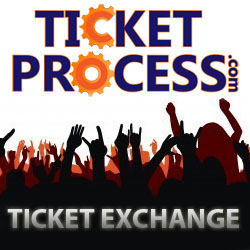 Anyone wishing to get their hands on Jingle Ball tickets and attend what is sure to be a fun and memorable night should head to TicketProcess.com soon.
(PRWEB) October 17, 2012
The annual Jingle Ball Concerts are fast approaching, and TicketProcess.com recently announced that they will be offering up tickets at incredible prices to the highly coveted one-night event. The z100 Jingle Ball will take place at the famed and iconic Madison Square Garden in the heart of New York City on Friday, December 7th at 7:30 pm. Presales began yesterday, public sales begin on Tuesday the 23rd of October and the special z-vip sale begins on the 22nd.
The z100 Jingle Ball is the creation of the well-known and widely followed z100 radio station in New York City, which has been pumping out the mainstream beats and exposing their listeners to hot upcoming artists for many years. The station is on the very pulse of the music industry, and many artists actually contact the radio station to request a spot in the annual holiday show, which is continually packed full of the industry's biggest names. The official lineup for this year will be announced within a week's time, and a handful of names have already been leaked.
Nothing is yet to be officially confirmed, but many surrounding the event believe that Taylor Swift and Ed Sheeran will both be taking the stage on a cool winter evening in December, and if they are indeed on the slate they will be joined by a number of other groups and soloists that have grown accustomed to the top of the Billboard charts in recent years.
The energy at a z100 Jingle Ball is electric and the environment is very intimate, two things that result from the unique setup of Madison Square Garden. Unlike most concert venues that place the performers up on a stage that rests on the front edge of a massive space, Madison Square Garden sets the stage in the heart of the action, allowing thousands of fans to be within close range of the performers on all sides. Those that are not close enough to the stage to see the face of the performers can simply glance upward at a large high definition screen that is perpetually zoomed in on the action. The lighting is colorful and effective, but not overdone. The building is meant for theatrical events, and the z100 Jingle Ball 2012 will be a perfect fit. Anyone wishing to get their hands on z100 Jingle Ball tickets and attend what is sure to be a fun and memorable night should head to TicketProcess.com soon.