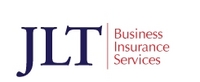 Industry recognition is a positive indicator of successful implementation,
Ipswich, UK (PRWEB) December 18, 2009
Following the release of their overhauled website, JLT Business Insurance Services (JLT BIS) have scooped the 'Best site of the Year' award for their use of the Kentico content management system. The company – which provides business insurance services to the SME market – faced off competition in the 'financial services' category to win the accolade.
The achievement has been welcomed by JLT BIS, who were keen to use the advanced functionality of the Kentico system to keep up with sustained business growth and the demands of the online business insurance market. Since the website went live, organic search exposure has increased, and the site is ranking for competitive keywords in the major search engines. Mandy Perry, Divisional Managing Director at JLT BIS, feels the implementation has been a particular success.
"We are delighted to have our website recognised as a leading example in the financial services category," explains Mandy. "This award is evidence of our commitment to providing a superior service to companies looking online for their business insurance needs."
Implementation of the Kentico system was handled by Crafted Media, a leading creative digital agency. Martin Brown, Technical Director, lead the project.
"Industry recognition is a positive indicator of successful implementation," said Martin. "We are immensely proud to receive this award and will continue to aim for the highest industry standards for all our clients."
JLT Business Insurance Services was set up in Birmingham in 2001 and has established a proven track record providing business insurance products to SMEs in all industries. They work predominantly with small businesses, entrepreneurs, tradespeople and professionals, supplying tailored insurance packages that meet personal requirements to the fullest extent. They are part of the JLT Group, a global brand and respected risk management advisor.
Crafted Media is an independent creative digital agency, specialising in a wide range of related disciplines including web design, content management, ecommerce, brand development, pay per click campaigns and search engine optimisation.
###