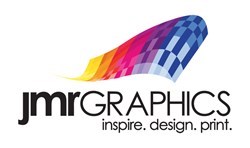 Central Islip, NY (PRWEB) August 26, 2013
On August 26, nationwide trailer wraps manufacturer, JMR Graphics comments on the creativity of coffee company Douwe Egberts's interactive marketing campaign, that used consumers' yawns to power its coffee machine.
According to an August 2nd article published by Ubergizmo, titled, "Coffee Machine Activated by Yawns" a coffee machine was created to pour free coffee for weary travelers in Johannesburg's O.R. Tambo International Airport as part of a marketing event. The concept gained the attention of many because of the coffee company's creative and interactive approach to connecting with potential consumers.
The coffee machine has been retro-fitted with facial recognition software and a camera that allows travelers to yawn in front of the machine for a free cup coffee. Throughout the duration of the vending machine's placement, it "served up 210 cups of coffee to yawning passer-by."
TJ Pannell, a representative from JMR Graphics, a nationwide trailer wraps manufacturer, says, "Douwe Egberts's coffee machine is a cool, creative and outside-of-the-box advertising technique. It's one that attracts attention and establishes memorable connections with potential consumers. Here at JMR Graphics, we can help create a unique and creative vehicle wrap for you that will do the same."
JMR Graphics is an award winning Nationwide 3M Certified Manufacturer of Graphics for over a quarter of a century. We specialize in branding companies through Fleet Graphics, Vehicle Wraps, Architectural Wall Graphics, Promotional Window Clings, Floor Graphics, Event Signage and much more. We offer a variety of 3M Graphics Films, which are specially designed for most surfaces that require a changeable, short and long-term application. Our exceptional "Turn Key Service" is backed with a 3M MCS Warranty to give you peace of mind when you need optimum performance for the intended life of your graphics. With our state-of-the-art, cutting-edge facility, we inspire our clients by providing creative design, custom-printed graphics and handle a network of nationwide installers. JMR Graphics provides expert capabilities and capacities needed to meet any graphic challenge.
#####