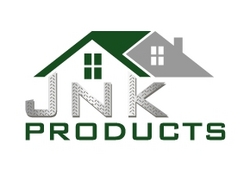 We are making a concerted effort to to focus our energy on what we do best
(PRWEB) February 3, 2009
JNK Products, LLC, a leading online distributor of niche home improvement products announced today that it will be auctioning off its trademark rights to the word "remodelist" as well as the remodelist.com URL. The move comes as JNK Products, LLC seeks to consolidate its holdings and sales focus in a struggling economy.
According to Justin Krauss, the Managing Member for JNK Products, LLC "The remodelist name is just to good to sit dormant. We have had great success with our JNKProducts.com site and our garagefloor.com site and have no need for the remodelist.com site or trademark at this time. We believe the site would be perfect for a large retail home improvement chain, hardware store, contractor or remodeling company.
The auction is taking place on Ebay.com and can be accessed at the following URL.
http://cgi.ebay.com/ws/eBayISAPI.dll?ViewItem&item=170298690852&ssPageName=ADME:L:LCA:US:1123
The mark was applied for in May of 2005 with The United States Patent and Trademark Office and approved in October 2006. JNK Products, LLC use the mark and the website for a period of time but is now choosing to focus on more niche products such as garage flooring and storage. The trademark was published without objection and to date, JNK Products, LLC has received no legal challenges to the mark.
"We are making a concerted effort to to focus our energy on what we do best" States Krauss "JNK Products has long been the largest online distributor of garage flooring and other niche home improvement products. While our attempts to move into the more main stream home improvement products have been moderately successful, we believe we will be doing more of a service to our customers to focus on the niche products. The market has changes over the last year. Its not news that consumers have less money to spend this year then they did in the end of 2007 or beginning of 2008. We have to pull back our efforts and focus on a small target audience in order to continue to be successful. For 2009 we have decided to focus on reducing expenses and increasing our net profits as opposed to increasing our revenues." continued Krauss.
JNK Products, LLC is an ecommerce company focusing on niche home improvement products. They are located in Grand Junction, Colorado. JNK Products, LLC key product lines include garage flooring and garage storage products. JNK Products, LLC also sells attic storage accessories. JNK Products is a privately owned limited liability company with revenues approaching $4,000,000. JNK Products has an A Rating from the Better Business Bureau. While JNK Products focus is the online market they do have a garage flooring and storage showroom in Grand Junction, CO.
Justin S. Krauss
Managing Member
JNK Products, LLC
http://www.jnkproducts.com
http://www.GarageFloor.com
1-877-873-3736
justin(at)jnkproducts.com
###