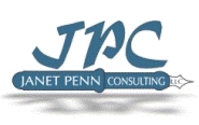 The new Joan Lunden Home site will also evolve and expand as Miss Lunden creates and introduces new home décor product lines
Little Falls, NJ (PRWEB) May 20, 2010
Janet O. Penn, president of Janet Penn Consulting, LLC (JPC), a full-service Internet solutions provider, announces the creation and launch of a fully re-designed Website for well-known journalist, television host and author Joan Lunden, http://www.joanlunden.com. The site markets Joan Lunden's Healthy Living, a brand that educates and empowers women to live their best lives. The announcement was made by Penn at the firm's office in Little Falls, New Jersey.
"As Miss Lunden's professional life has evolved and grown over the years, we needed to create a Website that reflects the expansion of her brand," said Penn, whose firm developed Lunden's original Website two years ago. "The goal of the new Website was to enhance Miss Lunden's Online presence that can grow as her brand grows," Penn added. She noted that with more than100 pages encompassing all aspects of Joan Lunden's Healthy Living, the new Website had to be easy to navigate and provide a seamless transition for readers from one area or topic to another.
Joan Lunden's Healthy Living offers tips, insights and expert advice that promote optimal health and wellness for women of all ages. There are links and information about the Murad Resurgence skin care line; Lunden's Camp Reveille getaways for women; the KinderKord child safety product and parenting advice; and Online video from Joan Lunden's weekly television show "Health Corner" which is sponsored by Walgreen's and airs on Lifetime Television. There is a link and a page for Joan Lunden Home (http://www.joanlundenhome.com) which features a line of luxurious bed linens at affordable prices, designed by Lunden herself.
"The new Joan Lunden Home site will also evolve and expand as Miss Lunden creates and introduces new home décor product lines," said Penn.
Janet Penn Consulting manages all the Internet marketing for these and Lunden's other Websites: Camp Reveille (http://www.campreveille.com) and KinderKord (http://www.kinderkord.com) which were also re-designed by the firm. They are integrated into the Joan Lunden's Healthy Living package as external links, so that visitors need only go to one site to find all the others if they wish.
"I appreciate how hard Janet and her staff have worked to get the new Websites up in time for the Joan Lunden Home launch on QVC on May 12. The focus and effort required were enormous and they went the extra mile, paying great attention to all the details to ensure every element was right," said Lunden of the project.
Penn, who takes a very hands-on approach, indicated that she "guided the process every step of the way. By working closely with all our clients, I learn as much as I can about their business model and operations, enabling me to identify strategic marketing opportunities to help their businesses grow." In addition to Website development and Internet marketing, Janet Penn Consulting provides public relations services; Online reservation systems, order management systems, and secure Web-based file transfer with Document Security Suites (http://www.documentsecuritysuites.com), the firm's newest service.
# # #