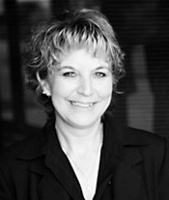 Jo Anna brings us a tremendous amount of well established relationships within the on-line real estate community. She brings extensive experience and knowledge of the entire real estate transaction process. Having someone with this breath of experience adds value for our customers in the process of purchasing a home
Houston, Texas (PRWEB) March 11, 2008
RMC Vanguard, one of the leading on-line mortgage lenders in the country and recognized as one of the top Lending Tree Partners in purchase transactions, announced recently that it has named Jo Anna Clark as Realtor Coordinator, according to Owen Raun, President of RMC Vanguard.
Clark's primary responsibility with RMC Vanguard will be is to work with the firm's clients in meeting their real estate needs.
Clark brings more than ten years of experience in real estate to her role at RMC Vanguard. Prior to joining RMC Vanguard, Clark spent four years as an Account Manager with RealEstate.com, a subsidiary of Lending Tree and Interactive Corporation. At Lending Tree, she was responsible for working with consumers across the US to match them with a lender and real estate professional. As a result of this experience, Clark developed many relationships with the country's top mortgage lenders and real estate firms.
In addition, Clark worked with Prudential Gary Greene in Houston in the relocation department matching consumers with real estate agents.
"Jo Anna brings us a tremendous amount of well established relationships within the on-line real estate community. She brings extensive experience and knowledge of the entire real estate transaction process. Having someone with this breath of experience adds value for our customers in the process of purchasing a home," said Raun.
About RMC Vanguard:
Based in Houston, RMC Vanguard has been recognized as one of the top online mortgage lenders in the country by offering consumers up front and honest information, competitive rates, low fees, and award-winning customer service. RMC Vanguard's primary focus for more than ten years has been "A Paper" customers with good to excellent credit. RMC Vanguard is also one of the top Lending Tree Partners in purchase transactions.
For more information, please visit http://www.rmcv.com.
###