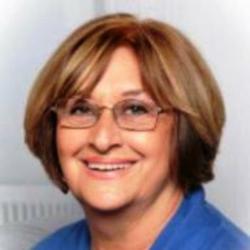 the opportunity in Oklahoma and all over the four state region couldn't be bigger. We can now bring on a sales contractor in Miami or Joplin that can quickly benefit from a growing, viral network of referrals in all 50 states and Puerto Rico
Miami, OK (PRWEB) December 01, 2012
Social Entrepreneurship is not new for Joanne Blevins, she has taught business at the college level and been in direct sales for years. Now as a respected Online Mentor she is interviewing proteges in the new social commerce industry and offering a lead generation system for the new and experienced Online Marketer. From Miami Oklahoma to Kansas City, MO Joanne is accepting interviews for 2013 from applicants who want to learn affiliate marketing with a proven system. http://FreeUnlimitedCell.net
Social Entrepreneur Joanne Blevins announces the launch of her new Website http://FreeUnlimitedCell.net an Independent Solavei™ Social Member offering the exclusive 4G Success System. Joanne says, "most people fail in this industry because they lack a system and the team to hold them accountable. We have the mentoring, training and complete system in place to aid in success for the newbie or the old-school contractor."
Joanne and her team have been involved in social media and Online lead generation for several years and are offering a duplicable system to help new team members leverage social networks and online lead generation without losing family and friends. Blevins says, "many people get stuck in the direct sales industry and our 4G Success System™ brings leads, prospects and customers. We provide training, duplication and the tools necessary to succeed Online.
Blevins went on to say, "the opportunity in Oklahoma and all over the four state region couldn't be bigger. We can now bring on a sales contractor in Miami or Joplin that can quickly benefit from a growing, viral network of referrals in all 50 states and Puerto Rico and the Virgin Islands." Social Contractors can submit a resume for potential contracting at joanne0914@att.net
Solavei's initial product offering is 4G unlimited talk, text, and data with no contract for $49 a month. It operates as a MVNO through a strategic partnership with T-Mobile USA. Solavei is led by former Fortune 100 telecom and retail executives and advisors.
About Joanne Blevins
With over 20 years teaching and leading in business development both as an educator and manager Joanne is passionate about empowering lives and bringing people and products together.
An experienced Online Marketer and respected leader in the direct sales industry Joanne leads her sales team by example and with technology. Joanne is a mentor to Online and Affiliate Marketers and is using a proven online marketing system that generates leads for the newbie's and the veteran networker.
Joanne is very involved in her community and various charities and organizations. Joanne is a mentor to Online and Affiliate Marketers and is using a proven online marketing 4G Success System™powered by the Solavei™DREAM TEAM.
About Solavei™
Solavei™ is a social networking and commerce platform that enables users to connect, share and capitalize on the power of social networks. Solavei's mission is to make commerce less expensive by empowering individuals to earn income on the products and services they enjoy and use every day. Solavei™ pays its members to refer 4G Unlimited Voice, Text, and Data for $49 per month. Solavei™ has grown to over 70,000 customers in just seven weeks and it looks like there is no slowing down.