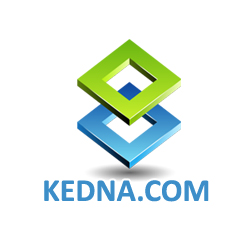 Employers and employees love how big our network is, and how easy it is to connect with employers and employees in their local area
(PRWEB) July 11, 2012
Kedna.com, a leading family-safe website that lets small businesses post free jobs in dozens of employment categories, announced today that it has grown into the country's largest employment opportunity network.
As a result of the network expansion, people in 18,868 distinct areas across the country – including many smaller cities, town and neighbourhoods that are overlooked by other websites offering free classifieds – can now easily and conveniently connect with local employers online.
Kedna.com is the only website that allows business owners to post an unlimited number of job classifieds for 90 days in any category, such as accounting, public relations, customer service, real estate, restaurant jobs and dozens more, and then re-post them when they expire. In addition, Kedna.com allows businesses to publish Twitter accounts and YouTube videos within job ads, and easily share ads via Facebook, Google+ and Twitter.
"Employers and employees love how big our network is, and how easy it is to connect with employers and employees in their local area or anywhere across the country," commented Jose Noriega, Vice President and General Manager of Kedna Classifieds. "And because we constantly add relevant content to our website that search engines like Google rapidly index, businesses find it very beneficial to post job ads on Kedna.com, and then link back to their website's employment opportunity pages."
According to the Pew Research Center's Internet & American Life Project survey, the number of adults using online classified ads between 2005 and 2009 more than doubled, and on a daily basis nearly 10% of all Internet users visit websites that feature classified ads.
Individuals and business who want to benefit from Kedna.com's expanded job classifieds network, and promote their employment opportunity at no charge to millions of people across the country, can visit Kedna.com now and get started. Registration is easy, quick and hassle-free.
About Kedna.com.
Launched in the U.S. in 2006, Kedna Classifieds (formerly Best Way Classifieds) is a family-based company headquartered in Homestead, FL. Each month, Kedna.com attracts millions of unique visitors, who browse hundreds of thousands of classified ads. Currently, the website reaches 18,868 areas across the US – with more being added on a regular basis. Kedna.com's mission is to deliver free ads and affordable online advertising, as well as provide online marketing services to help businesses improve their online accessibility. Learn more at http://www.Kedna.com.