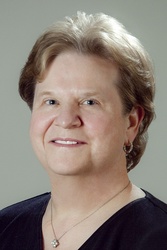 We are excited to welcome Peggy to our board of advisors, because she brings with her a wealth of relevant knowledge and experience
Sunnyvale, Calif. (Vocus) June 17, 2009
RiseSmart, a provider of Web-enabled outplacement and job search services, today announced that Margaret L. ("Peggy") Taylor, a veteran venture capitalist and HR technology company executive, has joined RiseSmart's board of advisors.
"We are excited to welcome Peggy to our board of advisors, because she brings with her a wealth of relevant knowledge and experience," said Sanjay Sathe, founder and CEO of RiseSmart. "Peggy was employee No. 8 at PeopleSoft and knows what it takes to build an HR technology startup into a highly successful company."
"When I look at RiseSmart, I see a company with an opportunity to leverage the Web to disrupt - and potentially transform -- the market where it competes," Taylor said. "RiseSmart has found an ingenious way to apply technology to increase the efficacy of corporate outplacement services, while reducing the cost."
Taylor has been managing partner of B Cubed Ventures, LLC, an investment management firm, since 2000. From 2000 to 2005, Taylor also served as president of PeopleSoft Investments, Inc., a subsidiary of PeopleSoft, Inc., a provider of human resources management systems and other enterprise application systems.
Taylor originally joined PeopleSoft in 1989 and served on the company's management team for a decade. She served as senior vice president of operations, managing all corporate operations, including product development, customer services, professional services, and administration.
Taylor also has served in various management positions for The Hibernia Bank of San Francisco, California and the Bank of California. She has a bachelor of arts from Lone Mountain College in San Francisco.
RiseSmart provides high-touch, results-oriented outplacement services at a fraction of the cost of traditional firms with RiseSmart Transition Concierge. BusinessWeek has touted RiseSmart's business model as making "a lot of sense," and the San Jose Mercury News says, "RiseSmart typifies the valley's knack for using technology to disrupt standard business practices." The company has signed a number of Fortune 1000 clients for the RiseSmart Transition Concierge service.
About RiseSmart
RiseSmart offers job search and outplacement services for jobseekers and corporations via the Web. For corporations experiencing job reductions, RiseSmart Transition Concierge offers high-tech, high-touch transition management services for employees at all levels, utilizing a results-oriented "Outplacement 2.0" model. If your company is planning for layoffs, please visit the RiseSmart transition management site for more information about the company's transition services at http://www.TransitionConcierge.com. For general information about RiseSmart, visit the company's Web site at http://www.RiseSmart.com.
###