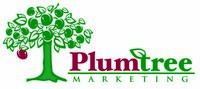 Atlanta, Ga. (PRWEB) March 18, 2009
Thousands of senior managers and executives are being laid off and finding it difficult to get rehired or find a new job. The impact to families and communities is creating financial stress. George Ishee, an entrepreneur out of Atlanta, Georgia has decided to do something about it and created his own "economic stimulus package" to get people back to work fast with a new career.
Ishee formed Small Steps to Big Results, an online educational and training company that improves results and prevents procrastination because he was frustrated watching so many quality people being laid off and losing hope.
The number of laid off people continues to grow, and Ishee felt somebody had to take action.
With the pool of quality people and thousands of businesses struggling to increase sales, Ishee saw a natural fit to leverage his years of marketing and sales to create a program that would get people back to work, and help other businesses grow as well.
Fixing the economy is a complicated task but many believe that just throwing money at the economy is only delaying the problem and masking the core problem which is production. It is widely agreed to fix the economy requires increased production from small businesses and many are just waiting for something to happen.
Ishee is making the news - not watching it.
Mr. Ishee decided to get into action and created a step-by-step process that anybody with a keen desire to excel and discipline can use to make an excellent living in less than 30 days. Ishee is looking for independent consultants (IC's) and will use the process to help businesses that include HVAC, Lawn Care, Roofing, Dry Cleaning - and, professional services (Doctors, Lawyers, Home Inspectors etc.).
The program is called the "IC Leads program" and includes full training and support that will definitely show the IC how to step in and help small to mid-size companies increase the number and quality of leads. The program is a combination of training, automation and cutting-edge software. The end results leads to income for the IC and increased sales for the business. The program is innovative, timely, and open to anyone that is willing to role up their sleeves and get to work.
To help educate those that are interested, weekly webinars are being held to let people know about the IC Lead program.
For more information visit PlumTree Marketing corporate sponsorships, advertising opportunities are available.
About Small Steps to Big Results, LLC
Small Steps to Big Results, LLC (Find More Leads is a sales and training system that re-delivers existing training and educational material with a patent pending accountability process that prevents procrastination. Businesses, educational institutes and ministries are the primary industries that can benefit from the SS2BR tools and can also create a revenue stream from the affiliate referral program. SS2BR is a green company helping support the environment.
###