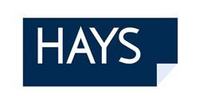 They have good customer service and are able to source the best quality candidates.
Sydney, NSW (PRWEB) January 16, 2008
Hays has been voted by HR professionals as the 'Recruitment Agency of the Year' in the Human Capital reader survey for 2007. Announced in December 2007, these awards recognise the leaders in the recruitment market, and Hays came out on top.
In casting their votes, comments from Human Capital readers about the Hays service included:
"Respond with quality candidates in a short period of time. Hays candidates in the past have been likely to gain the position they were interviewed for."
"Well positioned in our part of the market and well organised."
"They have good customer service and are able to source the best quality candidates."
Grahame Doyle, Director of Hays, says of our win: "We're very pleased for an independent group of readers and subscribers to have voted us as number one. We think the primary reason for that happening is the quality of service and delivery of top candidates to our clientele. Hays takes a lot of pride in the fact that we're a recruitment agency and we're here to deliver that recruitment outcome to our clients - that's our core business and core focus. How do we achieve that core quality of service delivery? We believe it comes back to the training and development that we offer our staff".
In Human Capital's feature article about the results of their reader survey, the magazine notes:
As the war for talent continues to rage, it's the organisations getting the right people in the door at the attraction and selection stage that are doing the best. It is no surprise that the crunch is being felt most acutely in the mining and resources sectors, with the boom being driven by Western Australia, Queensland and now in the Northern Territory and in the surrounds of Adelaide. However, Grahame Doyle, director of Gold winner Hays, says no industry or profession has been left unscathed. "I'm not aware of a business stream or career stream that isn't under pressure in terms of people. With unemployment at such a low level and with economic opportunity quite high, the demand for staff across industries and job streams is outstripping supply, and I don't see that changing in the near future," he notes.
"The greatest way that we can combat that candidate shortage is to be the place that candidates apply to -- whether that's newspapers, industry journals, online job boards or our own website. We invest very heavily in our advertising and our branding to ensure that not only clients see us as the number one recruitment agency to turn to for their candidates, but the candidates are seeing Hays as the number one agency to talk to about getting their career into gear," says Doyle.
"We partner with clients to pre-empt trends that are happening in their business so that we're proactively sourcing prior to vacancies actually existing. Companies are starting to recognise that they do have trends within their business that they can use to forecast what their future needs will be," says Doyle. So what is the key to a successful partnership? Doyle believes it's vital to deal with an agency with a proven track record of supplying good quality candidates to the client's industry. Players who can outlast the current economic boom and can partner across a client's entire business should also be targeted.
###