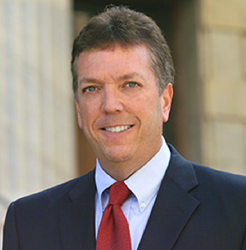 The crowd has a way of vetting these campaigns and rooting our possible fraud on their own
Tampa, FL (PRWEB) November 21, 2013
JOBS Act Expert Kendall Almerico says that the release of the proposed JOBS Act equity crowdfunding rules was delayed by the SEC in large part to protect the American public from fraud. "Raising capital and seeking investment has an inherent risk of fraud, and allowing sales of securities to the public through crowd funding deserves the careful attention of the SEC to make the process as safe as possible," Almerico notes.
One of the measures the SEC will require to protect potential investors from fraud is a JOBS Act requirement that crowdfunding portals join FINRA, a national securities association. Almerico explains, "This step will help to ensure that crowdfunding portals will have a regulatory watchdog looking over their actions, and ensuring compliance with the JOBS Act." In addition, Almerico notes, extensive background checks required by the SEC for companies seeking funding through equity crowdfunding will eliminate many unscrupulous characters from the fold. Finally, Almerico notes that there is a cost to entry for JOBS Act funding that will prevent certain scam artists from seeing the concept as a free and easy way to try to run a scam.
Though fraud prevention and public protection are of utmost importance, Almerico says the SEC's proposed JOBS Act rules and comments overlook the concept of crowdfunding itself as a fraud deterrent . "Equity crowdfunding has been successful and prosperous around the world with very little fraud," Almerico notes. "The crowd has a way of vetting these campaigns and rooting our possible fraud on their own." Almerico notes that crowdfunding pulls together a large number of potential investors who have a choice of companies they can choose to support. "This crowd validation naturally uncovers many dishonest attempts, tests for proof of concepts and market viability, and brings lots of attention with a spotlight and microscope to companies that are raising funds," Almerico says. "While it is true that anyone can attempt to use a crowdfunding portal to fund their collection of cereal boxes, the crowd will summarily dismiss the attempt and ignore it, essentially protecting themselves from the potential fraud."
Almerico also says that the nature of investing in startup businesses through crowdfunding will have some protection from the crowdfunding culture itself. "Crowdfunding supporters naturally understand the risks associated with innovative concepts and startup companies. Crowdfunding supporters do not pledge or give money to startups or new concepts expecting the results to be guaranteed," Almerico says. "This community supports people who chase their dreams and give an honest, viable effort to starting and creating something new." Almerico further notes that equity crowdfunding will be an "all or nothing" format, where a new project or company must raise the full amount from investors before a single penny is actually transferred from the investor to the company raising the funds. "This means that for a company to successfully defraud the public, they would have to be completely successful in their attempt and raise the full amount without their true intentions being uncovered by the thousands of people that see or hear about their funding attempt," Almerico says.
About Kendall Almerico:
Kendall Almerico is a nationally recognized crowdfunding expert and JOBS Act expert who has appeared in USA Today, Huffington Post, the New York Daily News, The Washington Post, Business Insider, Fox Business Network and hundreds of newspaper, blog, radio and television interviews including CNN and The Sean Hannity Show. Almerico is also CEO of http://www.ClickStartMe.com, a crowdfunding site that provides individuals and businesses with an easy-to-use website to raise funds through online crowd funding. Almerico is also the founder of http://www.CrowdItForward.com, a charity-based crowd funding site that performs "Random Acts of Crowdfunding" and raises money for people in need through a 501(c)(3) charitable foundation.
Almerico is available for interviews and speaking engagements and may be reached by e-mailing media(at)clickstartme(dot)com or by calling 813.410.4658.