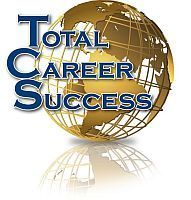 We understand that individuals go through changes in all stages of their working lives. It is our ambition to enable anyone to convey the value he or she offers to prospective employers or customers
Houston, TX (Vocus) February 3, 2010
Total Career Success, known nationally for its powerful career changing strategies, is committed to helping millions achieve their job and career goals — even in tough times.
"We understand that individuals go through changes in all stages of their working lives. It is our ambition to enable anyone to convey the value he or she offers to prospective employers or customers," said CEO Ken Dawson. "We've just launched seven powerful career attracting videos that will cover every aspect of positioning to find the best job, to secure an http:/interview, to get the offer, and to negotiate your ideal pay. These 7 videos are available for immediate download free of charge, at our website http://betterjobbetterlife.com," he stated.
According to Dawson each video contains a proven and tested strategy that, when put in use, will help individuals transform their careers and their lives. The series includes:
•Create a Cycle of Success with the Right Mind Set and Plan of Action
•Get the Interview with a World-Class Resume
•Make Your References Work for You and Beat the Competition
•Network Your Way into the Hidden Job Market for Better Jobs and Faster Placement
•Research – The Key to More Job Leads, Stronger Interviews and Higher Pay
•Turn Your Interview into an Offer-Winning Performance
•Get the Money Now by Negotiating from Strength
The free video series is ideal for all individuals who want to reach their career potential and:
•Find it difficult to market themselves in their career
•Need effective techniques to gain meaningful, challenging and rewarding jobs and careers
•Must evaluate or change their current position or career as a result of the down turned economy.
"We've invested 30 years and hundreds of thousands of dollars to develop the information that we are sharing in these videos," said Sheryl Dawson, COO of Total Career Success. "These videos provide no-nonsense wisdom to guide the job hunter in such necessary tasks as writing the ideal resume, but they are more than merely a how-to guide. In fact, the greatest value of the series is in its ability to inspire the individual to advance his or her career and succeed in their job search goals."
Ms. Dawson shared, "It is our passion to help people around the world achieve their career potential." She added, "After a number of years in the career transition field, we realized that people needed a step-by-step process to effectively market themselves in their careers."
Ken Dawson emphasized, "These videos are the result of years of research and development of effective techniques that now are proven to gain meaningful, challenging and rewarding jobs and careers. What we want everyone to understand is that building a successful career isn't difficult, IF you have the right techniques and apply them as an integrated process."
To download the free video series visit http://www.betterjobbetterlife.com
About Total Career Success:
Total Career Success, Inc. is the company that helps individuals at all stages of their working lives raise the trajectory of their careers. TCS does so by enabling anyone to convey the value he or she offers to prospective employers or customers. That value is measured in terms of income generated, cost saved and organizational goals achieved. When individuals learn to market their value powerfully and effectively, they consistently achieve better jobs, better pay and better lives. Ken and Sheryl Dawson, principals of Total Career Success, Inc. and authors of Job Search: The Total System, 3rd edition have served corporations in outplacement and career development as well as talent management optimization for 30 years in their consulting firm Dawson Consulting Group. They also co-host Total Career Success an internet radio show on VoiceAmerica, the world leader in Internet Talk Radio, and syndicated on World Talk Radio; the show aims to engage listeners in new ways of thinking about their potential, their goals, and their future. The show interviews guests who are experts in their fields to share the lessons they have learned in succeeding in their various areas of excellence and to discuss tips about a broad range of career development issues, from specific career opportunities, to industries and workplace changes, to financial and advancement considerations. For more information, visit totalcareersuccess.com and dawsonconsultinggroup.com
###