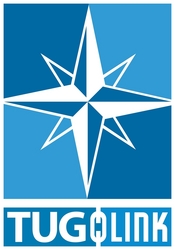 Stamford, CT (PRWEB) December 9, 2008
TugLink.com is a fast growing peer-to-peer job referral exchange. Desperate to find employment, candidates are looking for new job search alternatives. TugLink is not just another job board, nor is it a traditional social network. Although some users describe it as 'eBay for jobs', candidates cannot actually 'buy' a job here. What they can do, however, is introduce themselves to company insiders, get unpublished job leads and receive coveted referrals to hiring managers.
Employers and their employees visit the website to scout for the best talent for their organizations. To reward insiders for their assistance, job-seekers may announce a referral bonus. Posted bonuses range anywhere from zero to hundreds of dollars and are paid only after a candidate is hired as a result of insider's referral. Be it fresh college grads or seasoned professionals, active or passive job candidates, TugLink provides extra leverage in the tough job market when competition for jobs is especially tight.
As any incentive system, bonuses make networking on the website more active, effective and fun. But regardless of the referral bonus amount, the usual rules of recruitment process still apply. A well written resume, professional appearance and good interviewing manners are a prerequisite. A snazzy video introduction on the other hand is optional. Candidates should have the right qualifications and must successfully pass all interviews to be hired for the job. This way it's a win-win-win proposition for candidates, insiders and employers.
TugLink gives candidates the inside track to job market; the rest is up to the job-seeker.
About TugLink Inc.
TugLink was founded with the goal of making recruitment a more effective and enjoyable process both for job hunters and employers. The online employment network connects businesses with potential new hires leveraging the power of employee referrals. For more information, visit http://www.tuglink.com and watch a short video at http://www.youtube.com/TugLink
Press Contacts:
Kevin Alemans
(888) 243-4609
###