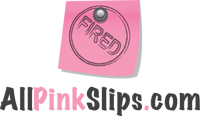 The most common questions I hear are, 'Where do I look for a job?' 'How do I interview?' 'How can I improve my resume?' and of course 'Can you help?'
Boca Raton, FL (PRWEB) July 16, 2009
Today marks the launch of AllPinkSlips.com, a comprehensive, easy-to-use website that brings all aspects of the job search together in one convenient destination.
AllPinkSlips.com was created to simplify and focus the efforts of job seekers. The site provides access to thousands of job postings as well as resources to save your current job, tips to find a new one, a job chat forum, interviewing advice, a resume builder and more. AllPinkSlips.com also offers information on salary negotiations and surveys, a Layoff List to track industry downsizing and advice on how to network more effectively in the new digital age, using online social sites such as Facebook and Twitter.
The website was created by 15-year industry veteran Jared Lubitz, President of Expedient Staffing Solutions, a successful recruiting organization.
"The most common questions I hear are, 'Where do I look for a job?' 'How do I interview?' 'How can I improve my resume?' and of course 'Can you help?'" said Lubitz. "Up until now, this information was widely scattered across the Internet, and our goal was bring all of this together in one streamlined easy-to-use website."
AllPinkSlips.com creates a necessary link between job seekers and employers on the web. It includes job postings from all 50 states and the District of Columbia, and offers a wide range of assistance for individuals of any experience level -- from the new graduate to the seasoned executive. Some of the key features included are Hiring News and Info, an extensive collection of job boards, unemployment information, services for those recently laid off, and even subject matter experts to help in the employment process.
This site is unique in that it also engages the possibility of allowing Recruiting Companies, Outplacement Firms, Career Coaches and Resume Writing Specialists to assist in the job search. "There is an opportunity for all parties to successfully work together towards a common goal of improving the employment process," said Lubitz.
In addition companies can post their jobs directly on the website and easily search resumes of prospective employees for Free. "There are thousands of companies still hiring and more people looking for jobs then ever. A website that matches them together is of critical importance," said Lubitz.
AllPinkSlips.com strives to be the first and only destination for job seekers while also providing the resources for companies to identify candidates for their open hiring needs.
For more information please visit us at http://www.allpinkslips.com.
Good Luck and Happy Searching.
###