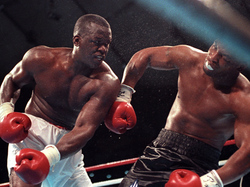 Fort Lauderdale, FL (PRWEB) October 14, 2010
Independent website research companies' compete.com and alexa.com both confirm that jobsite123's monthly traffic has already skyrocketed past thebluebook.com. jobsite123.com was established in 2008, and began heavily marketing itself in 2010. The Blue Book was established in 1913, and went live with thebluebook.com in 1995. According to compete.com, for the first time in August 2010, jobsite123.com attracted just over 200,000 unique monthly visitors, while thebluebook.com continued in its normal range with just over 100,000 unique monthly visitors. And alexa.com is currently reporting jobsite123.com's U.S. traffic rank is now among the top 25,000 websites, while thebluebook.com is hovering in the top 10,000 websites. In other words, it's taken less than three years for jobsite123.com to do what thebluebook.com took fifteen years to do.
The reason is simple: current economic conditions are causing commercial construction and design companies to seek more efficient and further reaching promotion opportunities. The need for companies to enter new markets and cultivate new business relationships is necessary more than ever before. And since jobsite123.com offers a powerful free advertising option along with many cost-effective upgrades in its search and qualify platform, companies are choosing to side with jobsite123.com.
Get a ringside seat, jobsite123.com has a lot more tools to introduce to the industry as it continues its meteoric rise to the top.
About jobsite123.com:
jobsite123.com is a privately held company. It is funded by active construction business titans that saw the value in creating a better way to promote and prequalify companies throughout the commercial construction and design industry. Certain statements contained herein may be "forward-looking statements" within the meaning of the federal securities laws. Statements regarding future events and developments and our future performance, as well as management's expectations, beliefs, plans, estimates or projections relating to the future, are forward-looking statements within the meaning of these laws. Such statements are subject to risks and uncertainties that could cause our actual results to differ materially from those contained. This is neither an offer to sell, nor a solicitation of an offer to buy securities. All information herein is without warranty of any kind.
Media Contact:
Craig Noble, Chief Content Officer
954.513.4511
###