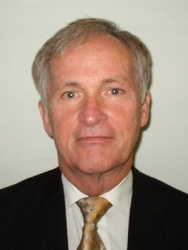 Warden Ponte was selected for this position from among CCA's most experienced and accomplished wardens
Pahrump, Nev. (Vocus) April 20, 2010
CCA has named Joe Ponte warden at its Nevada Southern Detention Center, which is currently under construction and is scheduled to be completed this summer and become fully operational in early October 2010. Ponte will oversee the facility's operation and lead a staff of over 200 employees.
"Warden Ponte was selected for this position from among CCA's most experienced and accomplished wardens," said Steve Conry, CCA vice president, Operations. "He has served in corrections for over 40 years and has a wealth of experience in the various facets of this important public service, including detention operations and start-up assignments."
Ponte joined CCA in 2006 as warden at the national company's Bay County Jail in Panama City, Fla. He came to CCA with 37 years of corrections experience, having held numerous management positions. Ponte began his career in 1969 as a correctional officer at the Massachusetts Department of Corrections, where he promoted through the ranks to become warden at two different facilities and was later named assistant deputy commissioner. Ponte also worked as assistant director of Institutions and Operations at the Rhode Island Department of Corrections, regional manager at Cornell Corrections, director of Union County Jail in Elizabeth, N.J., administrator of prisons at the Idaho Department of Corrections and director of Shelby County Jail in Memphis, Tenn. He spent five years in the U.S. Marine Corps.
"I am proud to join the Pahrump community as warden of this new facility," Ponte said. "Nevada Southern Detention Center will uphold CCA's highest standards for safe and humane operations, community partnership and responsible stewardship."
About Nevada Southern Detention Center
The CCA Nevada Southern Detention Center is a 1,072-bed detention center currently under construction that will house federal detainees for the U.S. Marshals Service. The detention center, located at 2190 E. Mesquite Avenue in Pahrump, is anticipated to become fully operational in early October 2010. CCA will begin accepting online job applications on April 28 at http://www.ccajob.com.
About CCA
CCA is the nation's largest provider of partnership corrections to federal, state and local government, operating more than 60 facilities, including more than 40 company-owned facilities, with approximately 87,000 beds, in 19 states and the District of Columbia. In addition to providing the residential services for inmates, CCA facilities offer rehabilitation and educational programs, including education, vocation, religious services, life skills and employment training and substance abuse treatment. For more, visit http://www.correctionscorp.com and http://www.ccacommunities.com.
###