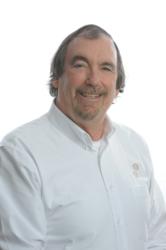 Solomon's RES course helps refinery operators improve profitability by identifying opportunities to maximize revenues.
Dallas, TX (PRWEB) January 31, 2013
Senior consultant Joe Barth of Solomon Associates, the leading performance improvement company for the global energy industry, will conduct a two-day Refinery Economics Seminar (RES) in association with Haverly Systems' MUGI 2013 European Technical Conference and Courses. The seminar will take place March 21-22, 2013, in Amsterdam, The Netherlands.
"Solomon's RES course helps refinery operators improve profitability by identifying opportunities to maximize revenues," said Barth. "Today's decision-makers face uncertain future markets, and it's essential to be aware of and follow industry best practices to stay competitive."
The seminar is being offered through Solomon University, a technical and management training resource for industry professionals. Solomon University's curriculum is based on an unrivaled library of industry best practices, proven methodologies, and real-world experience. It presents an ongoing series of public and private seminars held around the world.
Solomon University's RES course covers the economic and optimization skills needed to maximize refinery profits. Barth will provide practical, hands-on examples to illustrate Solomon's unique approach to the intricacies of marginal economics and Linear Program (LP) models.
"To be a pacesetter, a company needs well-informed employees at all levels," said Barth. "Solomon's refinery seminar will contribute to the overall success and profitability of a refining and petrochemical plant."
The seminar is intended for anyone who is involved in the development of refinery operating plants or helps with business strategy. No prior knowledge of refinery economics or use of LP models is required to attend.
Barth will host the RES course at Hotel NH Doelen in Amsterdam, The Netherlands.
During the conference, Barth will also present on "Transportation Fuels Production Cost – Global Competition." He will discuss how refining has become more global in competition over the past few years, causing some refiners to be economically unviable as a result of relative production costs.
Starting March 17, MUGI 2013 will bring together experts in planning, crude assays, and scheduling for a week of discussion, breakout sessions, and in-depth courses.
To learn more about MUGI 2013 or register to attend, visit http://www.haverly.com/mugi.
About Solomon Associates
Based in Dallas, TX USA, Solomon is the world's leading performance improvement company for energy companies seeking to identify and close gaps in operational performance. Combining proven, patented methodologies with objective data analysis, and led by a team of energy consultants with significant hands-on operational experience, Solomon consistently helps clients with capital-intensive assets achieve greater efficiencies, enhanced reliability, and improved margins. Solomon's energy consulting and benchmarking studies apply to petroleum refineries, chemical plants, pipeline and terminals, gas plants, and power plants. Solomon is part of HSB Group, Inc. Learn more about Solomon's energy benchmarking and consulting services at http://www.SolomonOnline.com.