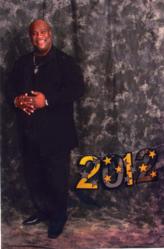 It has always been my love to give good people events to attend that they can get away from the stress of their Jobs. I've been blessed to do it for 22 years!
Los Angeles, CA and Ontario, CA (PRWEB) August 23, 2012
Mr. Joe Jones a well-known business tycoon and events host who created 1st Saturdays aka The LA Social Club in 1995, continues to host it at the Warehouse in Marina Del Rey with the next one being on Sept 1st. Jones is now set to launch the next big event called, "Super Saturday". The Grand Opening will be at the Ontario Hilton on Aug 25th. The monthly events will soon spread to other areas. The events will provide a full spectrum of nightlife. Live Music, Networking and Dancing and an enjoyable experience to all those who are caught up with their hectic lifestyle. " It has always been my love to give good people events to attend that they can get away from the stress of their Jobs. I've been blessed to do it for 22 years!" Mr. Joe Jones is the CEO/Founder of Versatile Productions.
Versatile Productions has had success because Mr. Jones has a work ethic derived from his experience in construction and teachings from his father. He also has a Charismatic personality with multiple skill sets and talents. "I think it's in my Blood. My father was a hard worker, and so is my Son Casey" (Speaking of his Son Casey Jones aka Casey Veggies. A Rapper signed to Roc Nation). Jones was also a draft pick by the St. Louis Cardinals Pro Baseball Team but was halted due to injury. He started work as a Laborer and was promoted to Construction Office Engineer. After that Jones was an LAPD Officer for several years before retiring due to injury once again. He started hosting events in 1991, Where he hosted events for the Police & Fire Departments of Los Angeles. The events received so much attention, appreciation and success that Jones founded Versatile Productions, Jones was the First to host Large Super bowl parties, and he also created the Love Jones Live, An event with Music, Comedy and Poetry focused on relationships. During this time Jones also provided executive protection and bodyguard services for prominent Celebrities as well. Jay-Z, Johnnie Depp, Damon Dash, Naz, Justin Timberlake, Lil Kim, Bill Cosby, and Magic Johnson to name a few.
Versatile Productions Staff Members are Angela Perez, Gary"Gee" Nettles, Monique McZeal Byron Knight & Shantiya Robinson. James White & Nettles head up the Security. Other Promotional contributors for Super Saturdays in the IE are Lakisha L. Harris, Catalena Peoples, Brenda Redwine, Tyrisa Bell-Alston, Malika Fatima Hassan, Robbie Powell, Lewis "Delon" Small, Vance Jackson, Deitric "Mooney" Irving, Gerald Parks. The Talent for Super Saturdays is the Phenomenal Madame D (lead singer of Rufus when Chaka Khan not Avail) & DJ Side Kick. Talent for 1st Saturdays is the group "Official Biz" & Gloria Ry'ann (Talented vocalist from New York) & DJ Fred Loc of 102.3 KJLH.We encourage all to call for a free Birthday Celebration at either event.
Dressed in black is the theme for both events. No Sports Attire or tennis Shoes. IE Super Saturday is on August 25th from 9:00pm- 1:30am ...1st Saturdays is on September 1st, 2012 between 8:30pm – 2:00am. You can pay in Advance or rsvp below or for info go to MrJoeJones.com
Event venues:
IE Super Saturdays
The Hilton Ontario
700 N. Haven Ave.
Ontario, CA 91764
View Video: http://animoto.com/play/9MesSmoGFyufJKodY1JNhw
Pay in advance: http://iesupersaturday.eventbrite.com
1st Saturdays
The Warehouse
4499 Admiralty Way
(in Marina del Rey)
Marina del Rey, CA 90292
View Video: http://animoto.com/play/MZ1RgHMiIglXFrfzVxy1dQ
RSVP for $10 before 10pm in Advance: lasocialclub(at)yahoo.com
Contact:Call our toll-free 24hr VP hotline 800-815-6424 for your free party, table reservations, employment or info.
If you're interested in an event "BUS TO BB JAZZ FESTIVAL" with Zuri Wine Tasting and Joe Jones of Versatile Productions on Sept 8th. Follow the link.