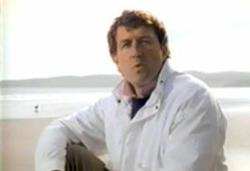 It is vital that an organization create change on the precipice of a new innovation or find their own innovation.
Boston, MA (PRWEB) January 12, 2013
Joel Barker has engaged the corporate training world and Carlton's Training Solutions has helped bridged the gap to make it possible. Encompassing a global pursuit of new clients, they have found that the Barker programs have solved a lot of business challenges for clientele. Carlton's Training Solutions believes that innovation and change are the key factors in management training and Joel Barker is the one to bring that vision closer.
The Business of Paradigms is a management training video that focuses on organizations that have soared to the top of their fields by implementing the innovations created in the world. Joel Barker has created a benchmark for companies to hit in terms of generating incredible gains by meeting innovations at their genesis. "It is vital that an organization create change on the precipice of a new innovation or find their own innovation."
Innovation at the Verge is one of the Barker training videos that demonstrates how organizations that seize opportunities conquer other companies that fail to do so. History is littered with people and companies who failed to see the future coming. Whether it has been in the area of healthcare, science or technology, any company that doesn't understand what direction the world and their field is going will be left behind.
Examples of innovations and better ways of operating businesses continue. Think of companies that thrived under these creations. The wheel didn't just create the wagon and later the automobile industry, just as the telephone didn't just create phone companies. These innovations create their own industry and impact other industries.
Carlton's Training Solutions aids Fortune 500 companies and healthcare organizations to shape their business strategies. They provide corporate training in areas such as chemical agents, change management, finance training, generational differences, discrimination, employment hiring, how to open a meeting, performance appraisal, performance management training, sexual harassment training, substance abuse, and workplace violence.
Carlton's Training Solutions has worked with Joel Barker to create management training with lasting results. For their training videos they have found business experts and world famous personalities such as Catherine Crier, Ben Zander, Tom Peters, John Cleese, Morris Massey, Bob Farrell, Ken Blanchard, Dewitt Jones, Stephen Covey, and Lou Holtz. To view other topics on corporate training or learn more about Carlton's Training Solutions click here at their site carltonstraining.com. The Joel Barker management training videos with Carlton's Training Solutions are themselves a form of innovation for companies in order to find an edge in the business world.