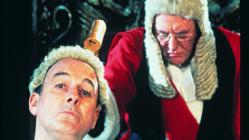 When we show Meetings Bloody Meetings at staff meetings I'm laughing and afterwards I'm thinking.
Dallas, TX (PRWEB) June 10, 2013
Huge laughs have been garnered by the Meetings Bloody Meetings John Cleese training video that Carlton's Training has implemented for their clients. For most, meeting management offers problems of severe boredom and mild irritation. Rather than buck the system, Carlton's Training has their clients use the John Cleese training video Meetings Bloody Meetings to make fun of awful meetings, thus making it a fun experience with great energy.
Falling asleep, wasting time, and endless bickering are on almost every menu of any staff meeting. Somewhere right now there is an employee desperately trying to be polite and keep their eyes open while someone is speaking directly to them. And the person speaking to them is yelling at someone else for not making sure that another attendee would be able to be present for the meeting.
Meetings Bloody Meetings takes advantage of all these wasteful meetings and turns it on its head. John Cleese stars as a manager on trial for holding these types of dreadful meetings. Like many, he has to take his work home just to keep up because the working hours are filled with meetings. Carlton's Training sets the tone for change with this training video and others on the subject of meeting management.
John Cleese training videos always use humor to make a grand point and this program is no different. In the program, managers learn to use their time more wisely and to effectively plan meetings in advance with a proper agenda and all that are to attend. It also focuses on how the host can be more productive and efficient by controlling the discussion and taking minutes so the meeting doesn't run on endlessly as some do.
Workplace issues can be made fun with John Cleese training videos. So often they imbue a difficult training concept with humor and leave attendees feeling educated and entertained. "When we show Meetings Bloody Meetings at staff meetings I'm laughing and afterwards I'm thinking," says Daphne Snowden of Pillsbury.
Carlton's Training has utilized programs like Meetings Bloody Meetings from the selection of John Cleese training videos to change the stuffy corporate atmosphere. Although very professional, the programs allow managers and employees to let their guards down. Other subjects they cover are harassment training, diversity training, leadership training and customer service training. Besides Cleese, Carlton's uses other great minds and business leaders such as Dewitt Jones, Ben Zander, Catherine Crier, Morris Massey, Bob Farrell, Joel Barker, Ken Blanchard and Tom Peters. To view the Meetings Bloody Meetings preview or any of the other John Cleese training videos click on their site at Carlton's Training.