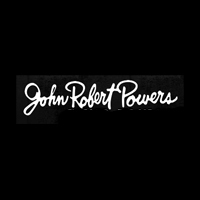 We are here for the kids,' says Ashley Pomes.
Los Angeles, CA (PRWEB) December 16, 2008
President of John Robert Powers, Ron Patterson, was pleased to announce today that a student from the John Robert Powers school in New Orleans, Louisiana had her very first record air on radio. Alana Klingman's song, 'Sealed with a Kiss', is currently being played in her hometown of New Orleans on radio station B97 FM but can also be heard across the United States on radio stations such as KXXM San Antonio, Texas, KZHT Salt Lake City, Utah, WAEV, Savannah, Georgia, WBEA Long Island, New York, KAWV, Lihue, Hawaii and KWSS, Scottsdale, Arizona.
Alana Klingman is just one of hundreds of children, teenagers and young adults who take regular classes at John Robert Powers schools for acting, singing, modeling and dancing. Alana signed up for acting and singing classes at John Robert Powers in New Orleans hoping she would learn the necessary tools and skills to become a professional singer and actor. It wasn't long before her dream came true. Alana was introduced to notable record producer Ronnie 'Chico' Di Cicco from Rizz One Entertainment at a talent convention in Las Vegas in 2007. Chico was instantly impressed with Alana's natural singing talents and started writing a song for Alana within months of their first introduction. Along with his writing and producing partners, Gary Geld and Peter Udell, 'Sealed with A Kiss' was recorded with Alana Klingman performing lead vocals.
Chico's work with Rizz One Entertainment and the music industry in general is extensive and John Robert Powers is proud to have him on board as a team member seeking and working with new talent. Chico has worked with many illustrious record companies including Virgin Records, Universal Music Group, Columbia Records, Capital Records and Hollywood Records and has produced successful dance music remixes for Hillary Duff, Katharine McPhee, Katy Perry and Pink.
"We're are so glad that John Robert Powers was there to introduce our singing student, Alana Klingman to record producer Chico," said John Robert Powers President, Ron Patterson. "This is why the John Robert Powers school system is in cities like New Orleans. JRP connects children and teenagers to important record producers and film directors from hot spots like Los Angeles and New York. These kids wouldn't get this opportunity elsewhere," Ron Patterson went on to say.
John Robert Powers New Orleans school director Ashley Pomes was equally impressed with Alana Klingman's singing talent. "We are here for the kids,' says Ashley Pomes. "John Robert Powers New Orleans trains children and young adults to act, model, sing and dance. We have a passion here and it pays off when we get an opportunity to see one of our students such as Alana Klingman succeed. We are very proud of her," Ashley Pomes concluded.
For over eighty years, John Robert Powers has been training students in personal development specializing in acting, modeling and singing. John Robert Powers has school locations in several cities throughout the United States, Canada, Europe and Asia.
John Robert Powers singers, actors and models have appeared in national commercials, television shows and films such as Levi Strauss & Co., Dr. Pepper, Revlon, Apple Computers, Target, Chevrolet, American Idol, Superman Returns, The Changeling and the Disney Channel's Hannah Montana.
For more information on John Robert Powers please go to http://www.johnrobertpowers.net.
Contact:
Tas Steiner
323-857-6700
###