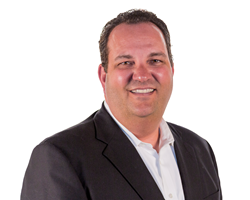 I look forward to being a part of the energy, excitement and entrepreneurial spirit at Premium Retail Services, and expanding our business offerings to new and existing customers.
SAINT LOUIS, MO (PRWEB) April 28, 2015 (PRWEB) April 28, 2015
Premium Retail Services (Premium), a St. Louis-based provider of retail assisted sales, associate training, merchandising and field marketing announced today that John A. Steinhubl has joined the company to further develop their approach to the adult beverage market and the growing experiential marketing space.
Steinhubl worked for over 28 years in marketing, sales, and business development roles at Anheuser-Busch. With his strengths in directing brand plans, launching new products, strengthening brand images, and growing sales, distribution and market share in major markets, Steinhubl will focus on further building out Premium's end-to-end retail service offerings for retailers and manufacturing partners in all trade channels.
Most recently, Steinhubl oversaw creative development and production of award-winning content for major US beer brands as Sr. Director, Content Creation & Production at Anheuser-Busch. Prior to this position, Steinhubl was successful in roles at Anheuser-Busch including Director Portfolio Planning & Performance and Director of Sales & Marketing, Wholesale Operations. In his time at AB, Steinhubl developed and executed yearly marketing plans for over 27 brands, and grew sales and marketing programs to ensure the successful start-up of a new wholesale operation.
In addition to achieving Six Sigma White Belt certification, Steinhubl earned an MBA in Finance and Bachelor of Science in Engineering from Washington University, St. Louis as well as excelling in the Advanced Global Marketing Academy at Kellogg School of Business, Northwestern University. He was also the recipient of multiple awards at Anheuser-Busch, including first place in the Global Marketing Excellence Program, and the All Pro and Max Performance Sales awards.
Steinhubl is eager to join the Premium family. "I look forward to being a part of the energy, excitement and entrepreneurial spirit at Premium Retail Services, and expanding our business offerings to new and existing customers."
Kevin Travers, CEO of Premium Retail Services, knows Steinhubl will make an impact at Premium. "Having known John for years, I am confident that he will be instrumental in helping us present our comprehensive solutions for our current and future customers. John is a great businessman and an even better person."
A St. Louis, Missouri native, Steinhubl and his wife, Sheila, live in Chesterfield, Missouri with their three children.
About Premium Retail Services
Founded in 1985, Premium Retail Services provides assisted sales, training, merchandising, field marketing and more for retailers and manufacturers across all trade channels.
Headquartered in Chesterfield, Missouri - a suburb of St. Louis - Premium is comprised of thousands of employees covering all 50 states, Canada, the Virgin Islands and Mexico.
Family owned and operated, Premium is committed to a tradition of integrity, family values and doing what's right for our clients and team members.
Known for our customized, consultative approach, Premium works hard to complement an experienced workforce with innovative answers to retail challenges. So whether you want to correct a simple out-of-stock situation or you need deep insights and analysis to help sharpen your retail approach, Premium has the expertise to help you achieve your goals.
Premium Retail Services. Results are in store.®
For more information, please visit http://www.premiumretail.com or contact Brian Cameron, Vice President of Marketing & Communications at bcameron(at)premiumretail(dot)com or 636.534.2571.