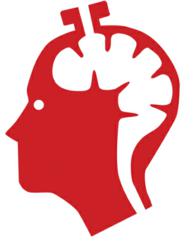 John Vani releases his new website for baby boomers called Private Pension Plan.us.
Oakbrook, IL (PRWEB) March 31, 2012
John's website, http://www.privatepensionplan.us is the new informative website containing a one stop shop type of approach for retirees, and soon to be retirees, inundated with new, daily information, along with financial calculators, a tax center and retirement white papers. All of the content is free and downloadable.
There will be approximately 10,000 baby boomers retiring each day for the next decade. If you are in this category, and looking for education on retirement options, John has created a place for you in the Will County area.
About John Vani
John specializes in preserving and protecting the personal assets of the families he represents. For the past 14 years, his primary focus has been minimizing the risk of clients' portfolios using safe alternatives. Also important to John is helping his clients reduce the threat of creditors, avoid probate, and specializing in income planning all using easy, low maintenance programs customized to each individual he works with. John is a Chicago native who is actively involved in the local Church with his wife of 30 years.
About Annuity Think Tank
Annuity Think Tank's vision is to be the first place advisors and consumers come to for innovative annuity solutions, unbiased annuity education, annuity research, and the most comprehensive annuity information on the web. Advisors and financial professionals, please visit our site designed for you at Annuitythinktank.com. For further questions contact us toll free at (855) 888-6494 or email us at info(at)annuitythinktank.com. We appreciate any and all feedback including new video ideas, blogs, and annuity concepts.