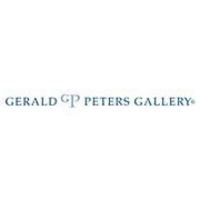 New York, NY (Vocus) February 8, 2008
The Gerald Peters Gallery is pleased to announce the opening of the exhibition John Coffer: The Daily Tintype, March 27 to April 25, 2008, with an artist's reception scheduled for March 27, 6:00 to 8:00 pm. The gallery is located at 24 East 78th Street.
John Coffer is a twenty-first century master of an age-old photographic medium known as the wet plate collodion process. Referred to in popular parlance as the nineteenth-century tintype, this technique was used to create photographic portraiture during the mid 1800s. These portraits were cheap, they were fast, they were durable, and, up until recently, they were a lost art and had not been made for more than a century. Coffer rediscovered the medium and reinvented its boundaries in the early 1980's. After experimenting with early photographic methods, he finally rediscovered the archaic and volatile formulas used in making traditional tintypes.
John Coffer's modern-day photographs are a blend of the old and the new. The old is the method itself, which was all but obsolete. The wet plate collodion process produces a prepared metal plate with no negative, meaning that every photograph Coffer creates is an original. Yet the artist is constantly seeking to bring twenty-first century innovation into his work. His "mammoth" plates, for example, measure 20 X 24 inches in size, a great deal larger than anything that was done in the nineteenth century. He has also devised a means, using a computer, to animate his tintypes, creating an innovative wet plate movie sequence.
It is not only Coffer's medium that is anachronistic, but also his lifestyle. He lives on a farm in a one-room cabin that he built himself in the Finger Lake region of Upstate New York. He lives off the land, and has no phone, no electricity, no automobile, and no running water. There, Coffer photographs the livestock, the farm implements, and the annual cycles of nature. John Coffer: The Daily Tintype showcases 365 individual works created throughout 2007; each reveals various aspects of the artist's existence, and each is noteworthy for its exquisite detail and fine craftsmanship. The entire set of Daily Tintypes, which present a mirror of Coffer's lifestyle, are available for purchase, as are over 25 individual plates, most of which were created using the specially made "mammoth" camera. Coffer believes that we should take time to reflect on our surroundings, and this collection invites the viewer to do just that.
The ethereal textures and rigorous realism in Coffer's work have brought him the respect of his peers, as well as acclaim from such publications as The New York Times, Aperture, the Village Voice, and the New Yorker. John Coffer also runs an ongoing educational workshop, Camp Tintype, to introduce photographers to the wet plate collodion process.
For more information, contact:
Gerry Wunderlich
Gerald Peters Gallery, NY
John Coffer Tintypes at Gerald Peters Gallery
212-628-9760
Jennifer Hoffman
Ballantines PR
Ballantines PR
Tel: 505-216-0889
Cell: 505 603 8643
###