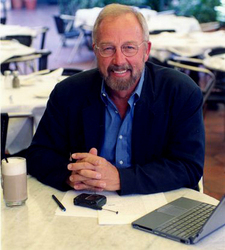 help solve environmental problems, specifically global warming.
El Segundo, CA (PRWEB) December 8, 2009
CyberCity 3D, the first 3D/geospatial application service provider, is pleased to announce the addition of internet technology leader and environmentalist John Gage to its Advisory Board. The Company is excited that Mr. Gage has chosen CyberCity 3D to share his wealth of experience as it grows its 3D application services and solutions business. CyberCity 3D has developed several three-dimensional, web-based, energy efficiency applications designed to assist cities, municipalities and environmental agencies in their implementation of climate change and environmentally sustainable programs.
"Three-dimensional content and web service applications allow a deeper understanding of the built environment for both energy transformation and our environment. The use of CyberCity 3D's web-based tools engage citizens to get involved and will be at the forefront of efforts that help solve our environmental problems. I am excited to help CyberCity 3D, a leader in this space," commented John Gage.
Gage currently focuses on "green" technology (Greentech) investments as a venture capitalist for Kleiner Perkins Caufield & Byers, where his goal is to "help solve environmental problems, specifically global warming." In 1995, he served as one of the co-founders of NetDay, which enlisted high-tech companies to connect schools, libraries, and clinics worldwide to the Internet.
"We are truly fortunate to have both an energy and technology "visionary" on our Advisory Board as we move forward with our 3D geospatial applications services in energy and web publishing," stated Kevin DeVito, CyberCity 3D CEO.
About John Gage
Gage began his distinguished career as one of the founders of Sun Microsystems, where he coined the phrase "the network is the computer". There, he acted as Chief Researcher and Vice President of the Science Office. Gage serves on the Markle Foundation Task Force on National Security, the Board of Advisors of the United States Institute of Peace, the National Academy of Sciences, and the International Advisory Board of the Malaysian Multimedia Corridor. Gage was awarded his Bachelors Degree from the University of California, Berkley. He also attended Harvard Business School and the Harvard Kennedy School of Government.
About CyberCity 3D, Inc.
CyberCity 3D (http://www.cybercity3d.com) is a state-of-the-art, 3D geospatial modeling company specializing in web-based, energy efficiency applications and green house gas information-gathering and computing tools. The Company also deals with emerging GeoWeb advertising and marketing solutions for residential and commercial real estate, travel destinations, government agencies, the environment, and geographic information systems (GIS). CyberCity 3D is one of the first to offer realistic, three-dimensional, building and city models through the Google Earth™ API plug-in.
# # #