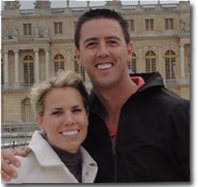 "Outsourcing to the Philippines liberates small business owners and gives them the tools they need to systematize and exponentially grow their business," says John Jonas, CEO of ReplaceMyself.com
Salt Lake City, UT (PRWEB) December 17, 2012
At the beginning of this newly released interview, Terry Lin of BuildMyOnlineStore.com describes outsourcing to the Philippines as a sort of "black hole." It's easy to understand the anxiety and reservations that come with outsourcing, but when you hear it from John Jonas, it's even easier to understand why outsourcing to the Philippines can upgrade entrepreneurs' business efforts.
"Outsourcing to the Philippines liberates small business owners and gives them the tools they need to systematize and exponentially grow their business," says Jonas.
John Jonas of ReplaceMyself.com has been outsourcing to the Philippines for just over 7 years. He started out as a young college graduate with a wife and new baby, trying to keep his small business afloat. After he began outsourcing to the Philippines, his business exploded and helped turn him into a multimillionaire.
"Outsourcing to the Philippines is not a get-rich scheme. You are still required to work; but instead of slaving as a worker in you business, outsourcing gives entrepreneurs the opportunity to work on their business, as the CEO. They are free to focus their energies on expansion and networking in place of marketing and customer service."
After Jonas' notable success, he decided to share his hard-earned wisdom by teaching small business owners everything he's learned about outsourcing. In his interview with Terry Lin, John Jonas covers:
Why outsource to the Philippines vs. other countries
Why contract workers are a serious detriment to outsourcers
Tasks that can be assigned to virtual assistants
Cultural and communication differences that can make or break an outsourcing team
He emphasizes that outsourcing to the Philippines is not a magic bullet, but for as little as $1.87/hr, small business owners can buy themselves more time and energy to focus on their business, spend time with their families and (heaven forbid) golf.
Listen to the full interview here.
Since 2007, John Jonas has employed innovative methods teaching business owners how to increase efficiency and decrease cost by delegating labor to the Philippines. Jonas offers customized tools to hire, train, manage and pay Filipino employees through http://www.ReplaceMyself.com, OnlineJobs.ph and Payments.ph.