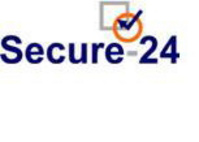 John has an extensive background in applying technology solutions to business challenges. He brings a wealth of SAP implementation, management, and technology experience to our team
Atlanta, GA (Vocus) December 2, 2009
Secure-24, a certified SAP® Hosting Partner and leading provider of mission-critical application hosting for the mid-market, today announced the addition of IT veteran John Ripma to its team focused on SAP Hosting and Enterprise Application Services in the Southeast Region.
Mr. Ripma joins Secure-24 as SAP Sales Director based in Atlanta. He will be responsible for identifying new opportunities and establishing client relationships to support Secure-24's business in the region.
Secure-24's SAP team and technology capabilities are keenly focused as a single-source support for the entire SAP solution lifecycle – from enterprise architecture through application development and integration, to application management and infrastructure support. John brings his depth of knowledge and years of experience to assist clients in Georgia, the Carolinas, Alabama, Tennessee, Virginia, West Virginia, Mississippi and Florida.
"John has an extensive background in applying technology solutions to business challenges. He brings a wealth of SAP implementation, management, and technology experience to our team," said George Surface, Vice President SAP Services, "We are lucky to have him."
Mr. Ripma has managed implementations for mid-market and Fortune 500 companies with a particular focus on manufacturing. A graduate of Indiana University, John has over 25 years experience as a software developer, project manager and Senior IT Consultant. He has also been an instructor at the SAP Academy in Waltham MA.
"I am very happy to be part of the Secure-24 team and look forward to bringing the capabilities and services of this very strong and innovative organization to clients in the Southeast," said Mr. Ripma.
As a Certified SAP Hosting Partner, Secure-24 manages complex SAP landscapes for firms that operate globally, leveraging SAS70 Type II certified data centers combined with a long-established history of ITIL and COBIT IT management processes to help customers meet compliance mandates, mitigate risk, and lower their TCO. Customers using SAP solutions – from earliest versions to leading current initiatives – benefit from the comprehensive experience of Secure-24's core SAP technology team to gain significant efficiencies and enhanced ROI.
About Secure-24, Inc. (http://www.secure-24.com)
Based in Southfield, Michigan, Secure-24 is a premier provider of managed hosting, disaster recovery, and managed services for the mission-critical IT applications of industry and government. A certified SAP hosting partner, Secure-24 has a broad SAP Basis Competency Center (http://www.secure-24.com/SAP/sap-technical-services.html) and an executive management team experienced in hosting SAP solutions. Secure-24 provides critical application hosting and managed services to organizations that need to meet rigorous compliance metrics (http://secure-24.com/SAP/compliance.html ) (i.e., SAS 70, HIPAA, Sarbanes-Oxley, GLB, ISO, FFIEC.) A deep knowledge of enterprise resource planning (ERP) and enterprise performance management (EPM) systems and complex architectures combined with state-of-the-art data centers and infrastructure allow Secure-24 to deliver solutions that are highly available and scalable to meet evolving business needs.
For more information on Secure-24's hosting services certified by SAP, visit http://www.Secure-24.com/SAP.
SAP and all SAP logos are trademarks or registered trademarks of SAP AG in Germany and in several other countries. All other product and service names mentioned are the trademarks of their respective companies.
# # #