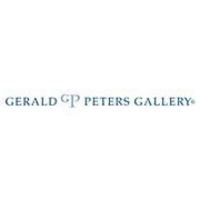 While my work is sufficient evidence that the city streets and landscape have afforded me a rich subject matter, there is now a prevailing idea that I am no longer painting 'Sloans' because I am also doing figures and portraits
New York, NY (Vocus) May 6, 2008
The Gerald Peters Gallery is pleased to announce the opening of the exhibition John Sloan: An American View, which is being held in association with Kraushaar Galleries. The exhibition runs May 1 to May 30, 2008. Gerald Peters Gallery is located at 24 East 78th Street, New York.
John Sloan is celebrated as one of the most distinguished realist painters of the twentieth century. Though his work is primarily associated with the Ashcan School-a loose affiliation of artists who sought to depict the grit, spontaneity, and authenticity of city life-there was another, broader focus to Sloan's work.
Beginning in 1914, and continuing for the next thirty-odd years, Sloan made artistic departure from the familiar urban milieu of New York City. He began spending summers in Gloucester, Massachusetts, and later, Santa Fe, New Mexico.
The exhibition John Sloan: An American View chronicles work created by the artist during this period, wherein he explored both the daily life of a small New England fishing village and the mingling of European, Hispanic, and Native American cultures of the Southwest.
A keen observer of humanity, Sloan had a tendency toward autobiography in his work, as well as an uncanny talent for capturing his subjects unawares in seemingly insignificant moments: women hanging out laundry, for example, or plastering a wall. The Gloucester works, in particular, also reflect a brightening of Sloan's palette, due to influence by the Cubists and Post-Impressionists, whose work was first shown in America in 1913.
"While my work is sufficient evidence that the city streets and landscape have afforded me a rich subject matter, there is now a prevailing idea that I am no longer painting 'Sloans' because I am also doing figures and portraits," the artist once said of the themes he explored in New England and New Mexico. "These subjects are just as much part of my life experience as the teeming streets of New York."
An exhibition catalog for John Sloan: An American View is available for purchase.
For more information, contact:
Reagan Upshaw
Gerald Peters Gallery
New York, NY 10075
212-628-9760
rupshaw @ gpgallery.com
Gerald Peters Gallery
Jennifer Hoffman
Ballantines PR
Tel: 505-216-0889
Cell: 505 603 8643
jenniferh @ ballantinespr.com
Ballantines PR
###