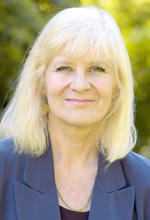 We are excited to have Johna take over as President of the Seattle WCR and have full confidence that she will make 2013 the best year ever
Bellevue, WA (PRWEB) December 06, 2011
Johna Beall MA of RE/MAX Northwest Realtors in Seattle was installed as President of Women's Council of Realtors Seattle/King County Chapter for 2012 at the Seattle King County Association of Realtors Annual Awards Banquet on December 2, 2011.
Johna Beall MA has 14 years of success working in residential Real Estate in the Greater Seattle and King County Area, as well as South Snohomish County. She has a background as a psychotherapist and instructor in the field of psychology and business consulting, as well as working in international business. She has received designations as Ecobroker (Green Real Estate), Internet Marketing Specialist, Accredited Staging Professional and Senior Real Estate Professional, and attained membership in the Graduate Realtor Institute and Council of Residential Specialists. She has been a resident of the Seattle area since high school (Bellevue High grad), except for the five years she studied Communications at UC Berkeley and received her MA in Psychology.
When not out selling houses, she can be found sailing in Puget Sound with the family, walking her rescued dogs or at home gardening, writing or cooking.
To build volunteerism Johna always makes the following offer. For those willing to volunteer one day in their community during their closing period, Johna will pay $500 towards her clients' closing costs. Her emphasis is on Green Housing and building Sustainable Communitites. She can be reached at johnabeall(at)gmail(dot)com or http://www.johnabeall.com
###