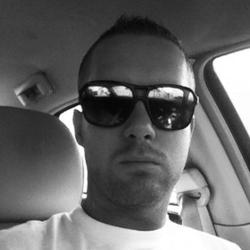 Can't be Wrong this Time I get to save everyone.
Everywhere (PRWEB) October 06, 2012
The HasCoupons.com founders are two friends who have been pursuing the improbable for over 6 years of trial and error on numerous endeavors. The two entrepreneurs met in a call center in south Florida. Working side by side in cubicles, the two plotted and planned on internet success with many diverse plans of action. Now they are pursuing their latest start-up HasCoupons.com but who are they and what drives them to be different.
Who are these two individuals? Well they are C.E.O. and founder John Chalmers and V.P. and co-founder Rick Miller.
It has been the craziest two months since the day of launch while the site is still under development. HasCoupons.com has grown faster than expected. While the two are thankful for the immediate growth the development team has been busier than ever updating and changing the functionality to meet the demands of the growing popularity.
The company HasCoupons.com started with just 2 people as just an idea with John Chalmers and Rick Miller. Then we recruited two professional developers Hammad Rasheed, and Shani who have became close friends throughout the grueling process. Without these two individuals none of this would even be possible.
Rick says, "We are lucky to have these 2 dedicated to perfection programmers."
The HasCoupons.com team all work from remote locations and talk regularly online bouncing ideas off each other. The team stays on Google chat never logging out sometimes it feels like this will never be fully complete but there is nothing more gratifying than watching the evolution of the site everyday first hand.
John says, "In my office I got Kanye West the Graduation Album cranked up because like him I dropped out to follow my dreams his music gives me the momentum to achieve greatness."
Rick says, "I got 2chainz on all day keeps me grinding without even thinking of quitting until all desires and dreams are reality."
The music keeps the team productive while achieving the ultimate goal of success. The HasCoupons.com team has been working 18 to 20 hour days regularly to meet all deadlines set.
Within the next three years HasCoupons.com should be a top discount website this is small operation with big dreams and even bigger ambitions.
John says, "Just like anything in life a person only gets out what they put in I pour my soul into this so get ready to drink up greatness."
HasCoupons.com is more like a plant that the team has been cultivating. Now it is time to eat the fruits of the hard work that the entire team has put in. HasCoupons.com is the fastest growing discount site this year with over 2400% growth from month one into month 2 since launch. With more than 4,000 online retail sites offering more than 100,000 coupon codes daily. This has been the greatest for the entire team from previous endeavor's to this one the most successful thus far.
Rick says, "If you want to find me check me out @r_swagger321 on twitter and you can't have my Facebook.com page that's for my personal friends who already know me in real life. If you want to Follow John he is @hascoupons also please Like Us on our Fan page Hascoupons on Facebook."
John says, "We still have the two giveaway's going on and it is not fake #deadserious one giving away is a Iphone 5 to the 555th like on Facebook.com also the free smart T.V. is real too so like us and win. Projects for the future are a def on the way we make it happen from zero to the next hero I must be Charlie Sheen's next life because I am winning."
HasCoupons.com the premier site for anyone seeking discounts, printable coupons, or just shopping for gift and don't have clue where to start. With the large number of retailers a shopper will be sure to find something to buy.