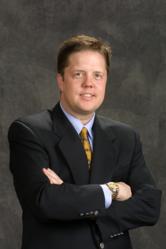 In five minutes I can help you evaluate a real estate investment and tell you if its the right investment for you
Gahanna, OH (PRWEB) November 14, 2012
John Hyland is a real estate investment expert and CEO of SouthWest CashFlow. John who was just nationally featured on CBS Money Watch, FOX, and NBC, is now scheduled to co-author a new business book titled, "Leading the Field: Strategies, Advice & Inspiration from World Class Experts," in which he will be sharing his expertise in the field of real estate investment properties and his knowledge on running a first class business.
SouthWest CashFlow is a company of experienced property professionals specializing in acquiring, repairing, and managing high quality, cash flowing properties in several markets across the country. "We are in 8 states and can renovate a house completely in as little as four weeks. We get permits for everything we do and all of our homes are inspected for quality and safety," says John. SouthWest CashFlow makes it easy for investors to invest in a property, John states,"We guarantee our houses for one year, bumper to bumper. We usually put government guaranteed renters into our rentals. We consider ourselves a 'Turn-key' operation. The investor simply purchases the house which comes with title insurance and the houses are clustered by other houses owned by like-minded investors."
John is excited to be collaborating with other leading experts and best-selling author Robert Vitelli, to provide consumers with insightful information into various practices and professions, via this new book.
In this new business book, John will be sharing his insight in the field of investment properties. "Our ideal client is a person that has over $50,000 dollars in a retirement or checking account that wants to provide quality housing to renters such as Veterans and battered women as part of the company's community building program: Renewal Investing," says John.
About John Hyland
John Hyland is a husband and father, who travels the country, to bring value to the communities that his company does business in. He has taught over 100,000 people nationwide how to obtain and sharpen their Financial Edge. His unique insights and time-proven strategies have made him one of the most sought-after speakers on Building and Managing Wealth.
What makes John's teachings so powerful are that they come from personal experience. With specialized lessons learned from over 1,500 property deals and daily growing within just the last 48 months, John continues to share with students the most current, calculated and actionable steps for achieving their maximum success potential.
He is currently changing community's one house at a time through his "Renewal Investing" programs. He has met every living H.U.D. Secretary and is putting into practice his vision for urban renewal. By using a method called clustering, he is able to move into an area and change a community for the better within a few short months.
By providing housing for Veterans, and battered women, his programs help stabilize a community and provide quality housing and also build the tax base. The best part is, the investors that he brings to the table get a steady cash flow while their investments appreciate.
John Hyland
Absolute Force LLC
http://www.SouthWestCashFlow.com
John (at) AbsoluteForce (dot) com
434-485-9855
"I Support The H.O.M.E. Foundation"
About The H.O.M.E. Foundation:
The Helping Others Means Everything, or The H.O.M.E. Foundation, is a not-for-profit organization dedicated to helping our Family of Charities. Frankie Verdugo, President of The HOME Foundation, wants to help as many worthy charities as possible as they struggle during these tough economic times. Frankie Verdugo helps raise funds through luxury dream home raffles, home giveaways, prizes, and high profile celebrity events in Hollywood... "Our mission is to help charities reach their fundraising goals and to bring awareness to their praiseworthy causes."