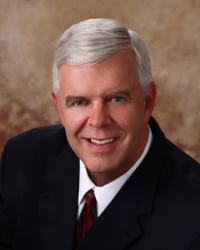 "When you're serious about growing your business, you need John Lankford," said Terry Krieg, CEO of Advantage Marketing Solutions LLC.
Livonia, MI (PRWEB) November 01, 2012
Lankford, founder and CEO of Premier Development Solutions (http://www.premierdevelopmentsolutions.com), will lead a workshop entitled, "What profitable company owners and CEOs must know about generating leads and sales," Nov. 8 from 8:30-11 a.m. at the VisTaTech Center, Schoolcraft College, 18600 Haggerty Road, Livonia, MI 48152. Investment per person is $197 per ticket, with continental breakfast included. Doors open at 8:30 a.m. and the workshop begins at 9 a.m. Seating is limited.
To attend, go to http://www.http:// http://www.WhatCEOsMustKnow.eventbrite.com or call Kathy Vaneck at Advantage Marketing Solutions at (248) 912-1285. Pre-registration is required.
"John Lankford is one of the most in-demand business development experts in America. We are absolutely delighted to offer his expertise to our business colleagues in the Detroit region," said Terry Krieg, CEO of Advantage Marketing Solutions LLC. "When consistently hitting your sales performance targets and outperforming your competition matters, you need to have access to valuable best in class sales and marketing training from a leader like John."
In the Nov. 8 workshop, participants will learn to expertly manage the 10 crucial components of successful sales and marketing.
ABOUT JOHN LANKFORD
From 2007-2010 John was recognized nationally as the Associate Business Coach of the Year in North America. Now based in Detroit, John has started, built and sold three businesses, has been a CEO, and has launched and been responsible for developing leaders in three corporate universities.
John has more than 25 years of experience in developing leaders in many different industries. Before becoming a Master Certified Business Coach, his career has included executive positions with three Fortune 500 companies: Ford Motor Company, Comcast University, and Ascension Health.
He has also presented nationally at the Disney Institute, the Worldwide Conference on Work Teams and the International Conference for Performance Improvement. He has also been an adjunct college professor. John has been tapped as an expert business source by prominent media such as The New York Times, CBS and the Wall Street Journal, in addition to formerly being a syndicated business columnist and author.
ABOUT ADVANTAGE MARKETING SOLUTIONS
Advantage Marketing Solutions is a full-service advertising and marketing firm that offers a wide variety of digital and conventional solutions uniquely tailored to suit each client's needs. Marketing is constantly changing, and Advantage's diverse mix of marketing modalities provide the necessary steps to help your business or organization reach its goals. As marketing and business consultants, Advantage's goal is to assist in getting you noticed and growing your business.